The Army 2017 six-day International Military and Technical Forum kicked off on Tuesday on the Alabino Military Training Grounds, the Kubinka Airfield, the Patriot Congress and the Exhibition Center in the Moscow region.
The event features a science and business program, as well as an exhibition showcasing the latest high-tech military achievements.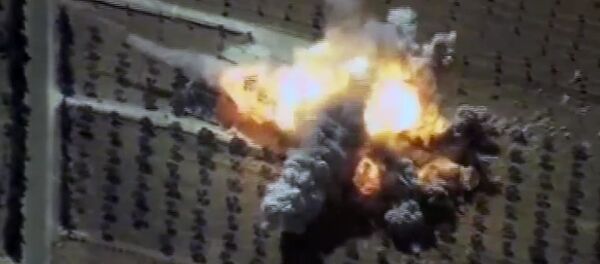 In this regard, Russian military expert Dmitry Litovkin told Sputnik that the results achieved by the Russian Aerospace Forces in the course of the military operation in Syria are the best advertisement of Russian weapons [during the Army 2017 forum]."
He recalled that in Syria, "virtually all the weapons systems that are in service with the Russian Army or are expected to be delivered there are being tested."
"'The Syrian operation is monitored by the whole world, including the US and the countries in the Middle East and South-East Asia," according to Litovkin.
"Foreign customers' interest in the Russian military equipment can be explained by the fact that this equipment demonstrates high effectiveness and high reliability in those conditions in which it has to operate. American military hardware does not show such results," Litovkin said.
However, this is not the only thing that prompts foreign customers to turn to Russian military hardware.
"The most important aspect that attracts foreign customers to Russian military equipment is Moscow's stance, which never links arms supplies to any political conditions, something which is not the case with the US position," he pointed out.
According to Litovkin, not only are traditional Russian partners interested in buying the country's weapons.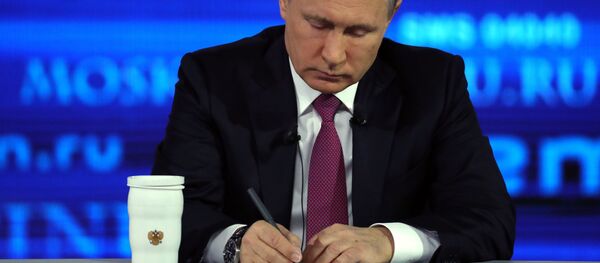 "Apart from India and China, there are new states that are just entering this market, including representatives of Western NATO countries that do not have direct military contacts with Russia," he said.
He noted that even countries that previously preferred Western weapons currently want to cooperate with Russia.
"For example, Saudi Arabia, a state that has always been a pro-American one and which has repeatedly bought American or Western military equipment is now showing interest in Russian military equipment," Litovkin said. 
"It means that it is understood that political dependence is not always good for one's own security and that Saudi Arabia increasingly pays attention to other players in the international arena who can lead an independent policy," he added.
Litovkin was echoed by another Russian military expert, Vladimir Kozin, who told Sputnik that the successful mission of the Russian Aerospace Forces in Syria will contribute to Russian arms exports.
"Current buyers of Russian weapons, including potential customers, are closely watching how the Russian military equipment is used in real combat conditions," Kozin said citing Russian missiles, tanks, helicopters and new generation aircraft, which he said are of "great interest" to foreign customers.
"The portfolio of orders is already huge, but I think that the success of the Russian Aerospace Forces in Syria will lead to the fact that the foreign customers' interest will increase even more. Russian weapons have always been effective and easy to manufacture," he concluded.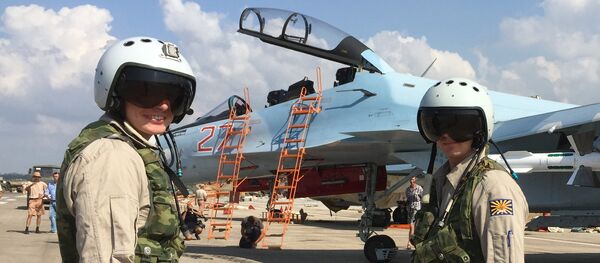 During his Q&A session on June 15, Russian President Vladimir Putin revealed that the Russian Armed Forces have obtained invaluable battlefield experience while fighting Daesh (ISIL/ISIS) militants and other terrorist groups in Syria.
"It was a huge benefit for our military and industrial complex. By deploying the latest types of weaponry we managed to learn how they operate under battlefield conditions and to make all the necessary adjustments," Putin said.