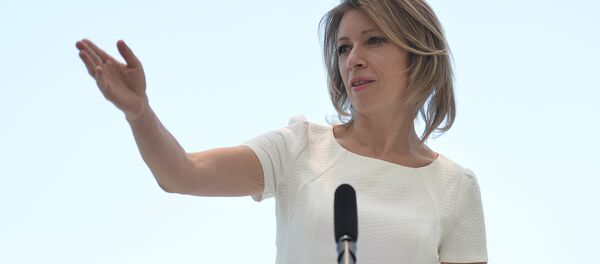 In his book, Schulte draws attention to the disastrous economic consequences of Germany's current political strategy and condemns the disproportionate spending for the migration crisis while simultaneously cutting back expenditures in the social sphere.
He advocates "direct democracy" and criticizes Angela Merkel's approach, while also noting that Germany is on its way to an authoritarian state.
Schulte's book is a bestseller on Amazon and other websites despite the mainstream media ignoring the very existence of the book.
"Mainstream media have sort of a silence agreement when it comes to certain topics. My book is part of this and I have to live with that. But I'm very proud of the recognition that I get everywhere — be it Amazon reviewers or Facebook readers," Schulte said in an interview with Sputnik Germany.
"Kontrollverlust" is being hotly discussed in the alternative press and by social media users. The book castigating the failed policy of German Chancellor Angela Merkel, the EU and the ECB has become a hit within a few weeks.
"Alternative media, fortunately, are talking about my book. In addition, my videos on YouTube are also very popular. The video 'Merkel's Offense' alone scored 1.3 million views. Even the video about the European Central Bank has already gained 300,000 views," he noted.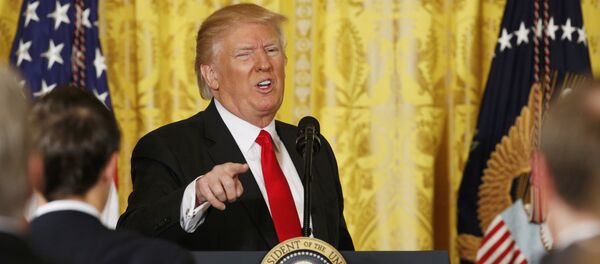 The author plans to spend the money from his book's sales by setting up a fund for alternative media that are under threat. Many German bloggers and small Internet portals are increasingly threatened by lawsuits, the economist said.
Schulte himself has been accused of defamation and may face a court trial in the new near future. It remains unknown who filed the lawsuit against him, but the economist noted that he is regularly accused of adhering to radical views.
"Why is that everyone who thinks about our country and its future is considered a right-wing radical?" Schulte wondered.
"I had been a CDU member for 26 years. The party's former Secretary-General even introduced me to Angela Merkel. I consider myself a representative of the people and I want to stay like that. Everyone who reads my book will see: it is not filled with hatred and does not spread any prejudices. Nevertheless, they try to shove me into this corner. I say quite clearly: I don't belong to any party and will remain non-partisan. I'm not left or right. I love our freedom and I just want people to finally open their eyes," Schulte concluded.