BERLIN (Sputnik) – German Foreign Minister Sigmar Gabriel will travel to Washington on Monday where he plans to discuss with US State Secretary Rex Tillerson sanctions against Russia among other issues, a German Foreign Ministry official said.
"The foreign minister will head to Washington tonight. US State Secretary Tillerson has proposed to hold a personal meeting with Gabriel," Rainer Breul, a member of staff of the ministry's social media department, told at a briefing, adding that the sides would discuss "North Korea, Afghanistan, the Iran nuclear deal and US sanctions against Russia."
Some of the items mentioned on the agenda are areas where the policies of Berlin and Washington don't coincide. For example, German Chancellor Angela Merkel has repeatedly warned against an escalation on the Korean Peninsula amid US President Donald Trump's war of words with North Korean leader Kim Jong Un earlier this month.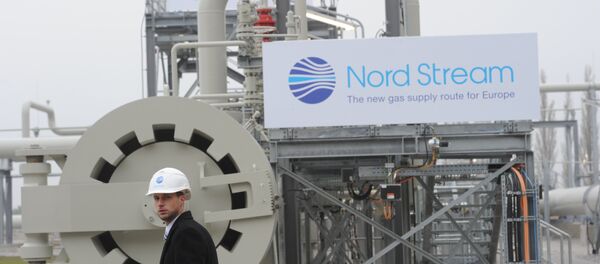 Moreover, US-German relations have suffered due to Berlin's opposition to the US sanctions bill
signed by Trump in early August
.
Gabriel called the new US sanctions on Russia, that, in particular, target companies in Russian energy projects, "extraterritorial" and emphasized that such policy is not "an appropriate tool" for promoting one's national export interests or energy industry.
In June, Gabriel said in a joint statement with Austrian Chancellor Christian Kern that the US sanctions project was an attempt to push Russian gas out of the European market and to promote US liquefied natural gas sales.