"I don't want to cause any controversy, so I won't say no names," the $190 million rapper said. "But, this motherf*cker Donald Trump I can't stand."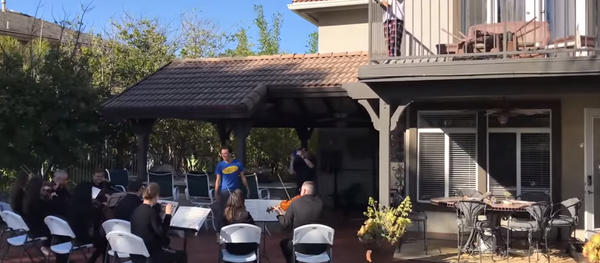 The "Stan" rapper then led the crowd into a call-and-response chant of "F*ck Trump," with him calling "f***" and the crowd responding "Trump." At the end of the show, he bashed Trump again: "He's got our country all f***ed up."
This isn't the first time Eminem has voiced his aversion to 45: just a few days before his concert in England, the chart-topper a "FACK TRUMP" shirt during his show in Glasgow's Bellahouston Park, and announced his lack of confidence in the US leadership. "Ladies and gentlemen, Scotland might have to be our new home, because right now, sh*t ain't going too well in the States," he said.
Earlier this month, Big Sean, another American rapper from Detroit, Michigan, released a new song, "No Favors," featuring the 15-time-Grammy-award winning artist.
In the track, Eminem once again trashes Trump: "I'm anti, can't no government handle a commando/ Your man don't want it, Trump's a b**** I'll make his whole brand go under."
The rap song also references other issues like racism in America and the Flint, Michigan, water crisis.
In October 2016, Eminem released a nearly eight-minute track titled "Campaign Speech," criticizing Trump and his supporters.
The rapper, whose given name is Marshall Mathers, unleashes his deep frustration as he says, "Consider me a dangerous man/ But you should be afraid of this dang candidate/ You say Trump don't kiss ass like a puppet?/ 'Cause he runs his campaign with his own cash for the funding?/ And that's what you wanted?/ A f*ckin' loose cannon who's blunt with his hand on the button/ Who doesn't have to answer to no one?/ Great idea!"
David Duke, former Louisiana state representative, presidential primary candidate and imperial wizard of the Ku Klux Klan, disparaged Eminem's song, claiming that the rapper is "poisoning the minds of youth," and is a "puppet of [manager] Paul Rosenberg and [Interscope co-founder] Jimmy Iovine.
​