The "Rude Rams" of the 34th Fighter Squadron at Utah's Hill Air Force Base will receive the aircraft in early September and become the first fully operational F-35 squadron. Luke Air Force Base in Arizona, which houses the Air Force's chief F-35 training squadron, will also get a shipment of the war-ready jets, according to Aviation Weekly.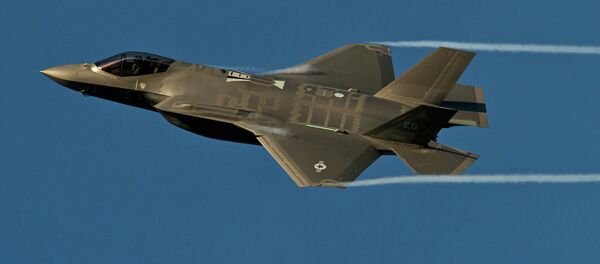 28 August 2017, 21:37 GMT
The 34th Fighter Squadron is expected to be stationed in the Pacific by the end of the year after receiving the fully functional F-35As.
The range of weaponry unlocked in the Block 3F Joint Strike Fighters includes precision-guided Small Diameter Bomb 1s from Boeing and other air-to-ground weapons, along with short-range AIM-9X Sidewinder air-to-air missiles. The aircraft's data link capabilities, targeting systems and situational awareness should also be improved by the updated software.
Popular Mechanics reports that the Defense Department expects there to be more than 100 F-35s in the Pacific theater by the early 2020s. The upgrade coincides with the Air Force's ongoing discussion of whether to send F-35 squadrons to counter North Korea's nuclear program.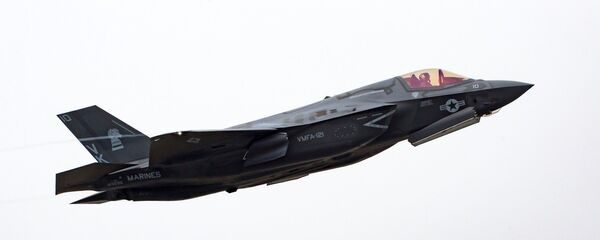 22 August 2017, 22:19 GMT
Pyongyang doesn't have air or ground-based assets capable of contending with the F-35, so the fighters could prove invaluable for Washington and its allies. South Korea and Japan would be flying the aircraft in the Pacific along with the US Marine Corps and Air Force.
Though there is already an F-35B squadron based at Marine Corps Air Station Iwakuni, Japan, they have only achieved initial operating capability and are using an earlier version of the software package.
Edwards Air Force Base in California is housing the fully war-capable F-35As as the F-35 Joint Program Office and Lockheed Martin wrap up the aircraft's final testing.