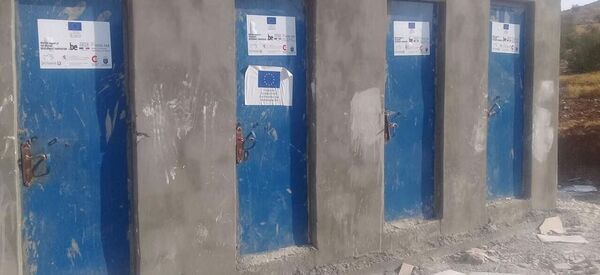 29 August 2017, 18:29 GMT
GAZA (Sputnik) – On Tuesday, Israeli Prime Minister Benjamin Netanyahu said he had no plans for abandoning the Israeli settlement activity on the Palestinian territories of the West Bank occupied since 1967 which is condemned by the United Nations Security Council Resolution 2334.
"I have said several times there is no Plan B to a two-state solution. A two-state solution that will end the occupation and, with the creation of conditions, also the suffering even to the Palestinian people, is in my opinion the only way to guarantee that peace is established and, at the same time, that two states can live together in security and in mutual recognition. We will do everything we can to work in that direction," Guterres said at a joint press conference with Palestinian Prime Minister Rami Hamdallah on Tuesday.
Answering the journalists questions, Guterres expressed disagreement with Netanyahu's position on continuing the settlements in the West Bank calling the settlements "illegal" in terms of the international law and obstructing the Israeli-Palestinian crisis regulation through the two-state solution.
Guterres is currently on his 3-day visit to Israel and Palestine for meeting with local authorities and the representatives of the civil society which has started on Monday.
The two-state solution is the concept of the settlement of the Israeli-Palestinian crisis calling for the creation of two states, Israel and Palestine. Palestinians seek to establish the independent state within its 1967 borders, on the territories of the West Bank, including East Jerusalem, which is partially occupied by Israel, and the Gaza Strip.