New Delhi (Sputnik) — India's commerce ministry has instigated a probe into the alleged dumping of belting fabric by China. Belting fabric is the tough and resilient material used in conveyor belts and is used across many industries. The development comes in the wake of an allegation by SRF Ltd – one of the world's biggest manufacturers and exporters of belting fabric that China was dumping low standard belting fabrics in India.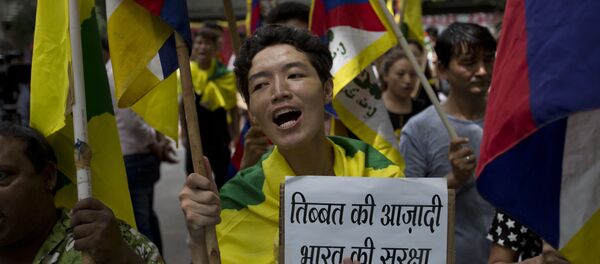 24 August 2017, 14:53 GMT
The commerce ministry's investigating arm — Directorate General of Antidumping and Allied Duties (DGAD) in a notification has said "sufficient prima facie evidence of dumping of the product from China exists to justify initiation of the probe."
The authority hereby initiates an investigation into the alleged dumping, and consequent injury to the domestic industry…to determine the existence, degree and effect of any alleged dumping and to consider recommending an amount of anti-dumping duty, which if levied, would be adequate to remove the injury to the domestic industry," the notification added.
The period of investigation covers April 2016 and March 2017. Imposition of anti-dumping duty is permissible under the World Trade Organisation (WTO) regime.
Anti-dumping duties are levied to provide a level playing field to local industry by guarding against below-cost import. They are not a measure to restrict import or cause an unjustified increase in the cost of products.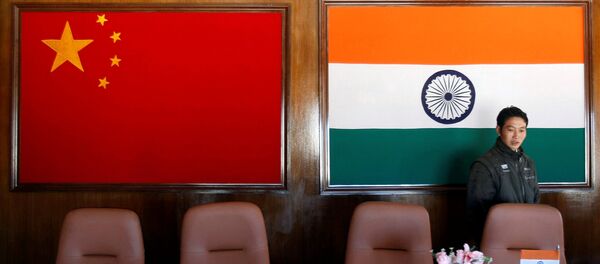 16 August 2017, 10:46 GMT
The development comes amid rising strategic and economic disputes between the two nations. Until Monday, both nations were locked in a tense standoff in the Doklam plateau, which was described as the worst border impasse since the 1962 war. On the economic front, India's rising deficit with China continues to be a matter of grave concern for New Delhi.  The trade deficit in 2015-16 stood at $52.68 billion.
A recent Bloomberg report said India is intensifying a crackdown on Chinese technology companies, particularly Alibaba Group's UC Browser, which reportedly has over 100 million monthly active users in the country and claims 50% of the mobile browser share in India.
India's Ministry of Electronics and IT also directed over two dozen smartphone companies to provide in writing by month end on their "safety and security practices, architecture, frameworks, guidelines and standards."
Although the government hasn't singled out Chinese phone companies, but the fact is that prominent Chinese device makers such as Xiaomi, Lenovo, Oppo, Vivo and Gionee have gained significant market share. In fact, Xiaomi, Lenovo, Oppo and Vivo now account for over half of the smartphone shipments to India, according to an IDC report in June.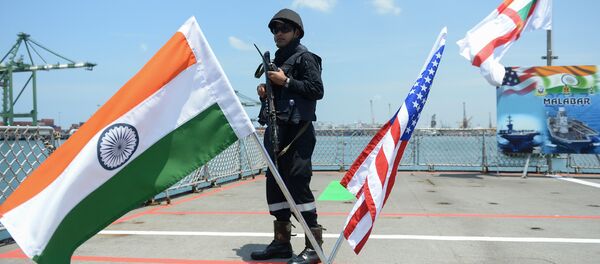 23 August 2017, 13:13 GMT
In the meanwhile, there were reports in the Chinese media that claimed that India had imposed anti-dumping duty on 93 Chinese products. India, however, dismissed the reports as factually incorrect.  The Indian Embassy in Beijing clarified that duties on 93 products were already in place following a series of administrative recourse in the last five years. "Some recent media reports have mentioned that the Government of India is planning to impose anti-dumping duty on 93 products from China. These reports are factually incorrect," the Indian Embassy in Beijing said in a statement over a China Daily report. 
The items covered under India's anti-dumping list are chemicals and petrochemicals, products of steel and other metals, fibers and yarn, machinery items, rubber or plastic products, electric and electronic items, consumer goods among others.