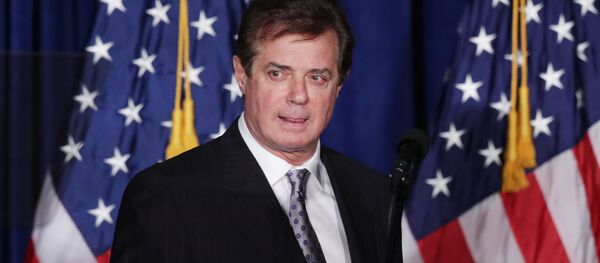 11 August 2017, 22:10 GMT
WASHINGTON (Sputnik) — Subpoenas were served to former Manafort attorney Melissa Laurenza, who works for the powerful Washington, DC law firm of Akin Gump, CNN reported on Tuesday citing unnamed sources.
"Manafort is under investigation for possible tax and financial crimes, according to US officials briefed on the investigation," the CNN report stated.
The allegations under investigation largely center on Manafort's work for the former ruling party in Ukraine, which was ousted in a 2014 US-backed coup, according to the report.
Mueller is said to be investigating contacts between current and former Trump aides and Russian officials amid allegations of collusion that remain unproven and have been repeatedly denied by Moscow.
Manafort chaired the Trump presidential campaign from June to August 2016.