WASHINGTON (Sputnik) — US troops on patrol in northern Syria came under fire from a group of Turkey-backed rebels, CNN reported on Tuesday.
Rebels shooting at the US troops are reportedly associated with Turkish-backed Syrian opposition forces who oppose the presence of Kurdish groups allied with the United States.
The US filed a diplomatic protest with the Turkish government, according to the media report. The incident took place during the week of August 21.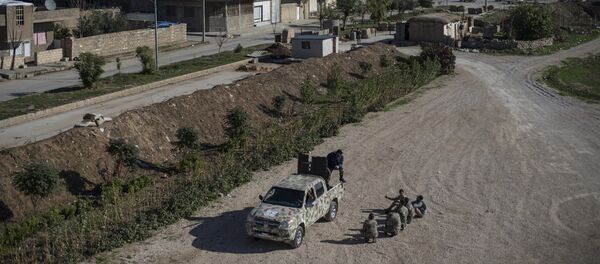 The PYD and the YPG, as well as the Kurdish-led Syrian Democratic Forces (SDF) have been receiving support from the United States in fighting Daesh terrorists in Syria,
prompting Ankara's harsh criticism
.
Turkey considers the PYD and the YPG Kurdish militia fighting against Daesh in Syria to be affiliated with the Kurdistan Workers' Party (PKK), listed as a terrorist organization in Turkey.
Moreover, Ankara has been supporting the Free Syrian Army rebels and conducted a major joint operation in nothern Syria dubbed "Euphrates Shield" last year that was aimed against Daesh and also against Kurdish fighters Turkey considers to be a threat to its security.