WASHINGTON (Sputnik) — The US Air Force has deployed more than one hundred airmen and seven aircraft to a Lithuanian airbase, the US European Command said in a press release on Tuesday, adding that on August 30, the US forces will assume command of the current Baltic Air Policing mission.
"The 48th Fighter Wing has deployed approximately 140 Airmen and seven F-15C Eagles as the 48th Air Expeditionary Group to Siauliai Air Base, Lithuania to assume control of the NATO Baltic Air Policing peacetime collective defense mission," the release stated.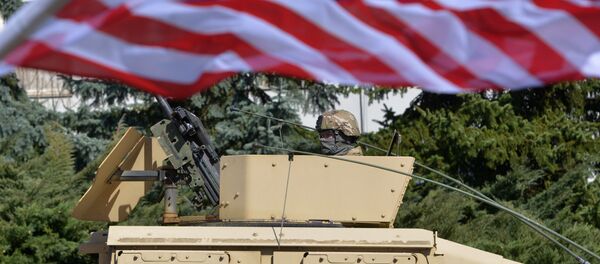 The release stated that US forces participating in this mission will continue to strengthen their relationship between Baltic allies as part of the "NATO pledge to ensure a safe and stable future for the region."
Following the outbreak of the Ukrainian internal crisis in 2014, NATO has been boosting its military presence in Eastern European states, citing Russia's alleged interference in the conflict as justification for the move. The alliance's decision to deploy four multinational battalions to Estonia, Latvia, Lithuania and Poland was announced by Stoltenberg after the NATO summit in July 2016.
Moscow has repeatedly warned that amassing troops and military equipment on its borders is provocative, violates past NATO pledges, and may lead to regional and global destabilization.