DONETSK (Sputnik) — Last week, the Trilateral Contact Group on Ukraine agreed on a "school" ceasefire in Donbass from August 25 with the intended goal of guaranteeing security ahead of the start of the country's academic year, September 1.
"The camera crew arrived today in the Yasynuvata district to cover how the truce is being observed. As soon as they arrived, the shooting began. First, with the use of small arms, then of heavy, there were three or four bursts," a correspondent for the Russian broadcaster, Andrey Rudenko, told Sputnik on Wednesday, citing his colleague on the ground Aleksander Sladkov, and adding that nobody was injured and the crew had left the area shortly afterward.
A representative of the operational command of the self-proclaimed Donetsk People's Republic (DPR) has confirmed to Sputnik that the incident occurred.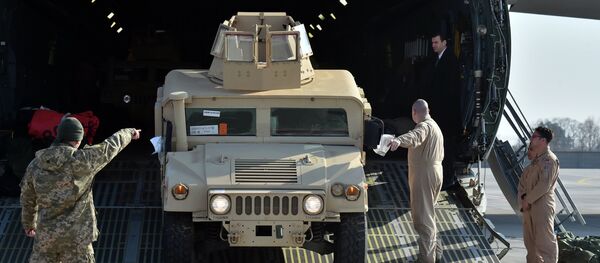 29 August 2017, 22:07 GMT
"Today in the area of Yasynuvata the crew of Russia-24 TV channel came under fire by Ukrainian forces. No one was injured… The enemy is constantly carrying out shooting in this area, despite the agreements," the representative said.
A military conflict in Ukraine has been ongoing since 2014, after the residents of Donbass refused to recognize the new Ukrainian government that had come to power in what they perceived to be a coup. In February 2015, the parties to the Ukrainian conflict signed the Minsk peace accords in an effort to end the fighting in the crisis-torn region.