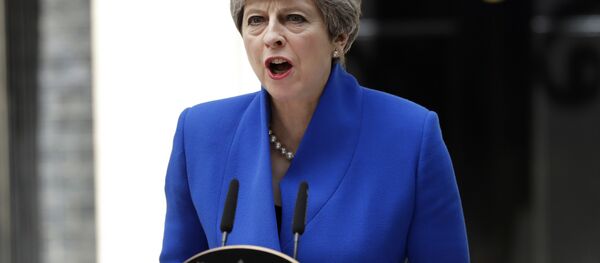 30 August 2017, 07:25 GMT
MOSCOW (Sputnik) — The leader of the ruling Conservative party admitted there had been "an awful lot of speculation about my future" as the head of government, but she assured British media she was not "a quitter."
"I'm in this for the long term," she told ITV News while on her state trip to Japan, adding there was still a "real job to be done" in getting post-Brexit agreements right with the European Union.
The news outlet has said a revolt has been brewing inside May's cabinet after her June gamble to secure an overall parliamentary majority failed.
The vote, which stripped Tories of their working majority, has been criticized for weakening UK's negotiating position with Brussels on the terms of its exit from the bloc, due by the end of March 2019.