MOSCOW (Sputnik) — New US sanctions will not prevent the implementation of the Nord Stream-2 gas pipeline project, Gazprom's Chief Financial Officer Alexander Ivannikov said Wednesday.
"We and our partners in the project are trying to clarify the essence [of new US sanctions]. It is such a vague bill that at the moment even the Western law firms can not give a clear answer to the question of what can and can not be done," Ivannikov said in a conference call.
"According to preliminary estimates, this in no way reduces the possibility of borrowing, in general, by Gazprom on foreign markets," Ivannikov added.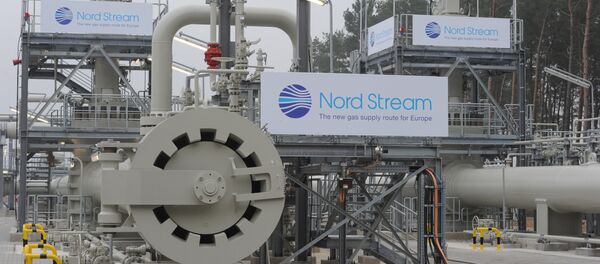 The official stressed that even if the risks would exceed the economic benefits of Gazprom's partners, the Nord Stream-2 project will be implemented with any clarification by lawyers, OFAC and other structures.
The Nord Stream pipeline project has been targeted by the US sanctions law imposing sweeping sanctions on Russia. France and Germany have so far spoken out against the bill as it affects European industries while advancing US commercial interests.
The Nord Stream 2 project presumes the construction of two gas pipelines with a combined annual capacity of 55 billion cubic meters of gas. The new pipeline is planned to be laid along the existing Nord Stream pipeline route from the Russian coast through the Baltic Sea, on to a hub in Germany.