WASHINGTON (Sputnik) — Antonov arrived just as the US State Department requested Russia close its consulate-general in San Francisco, a trade mission in Washington, DC and a consular annex in New York City.
Antonov, who previously served as deputy defense and foreign minister, was appointed to serve as Russia's ambassador to the United States on August 21.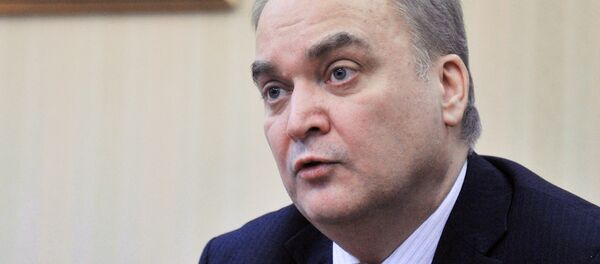 21 August 2017, 12:39 GMT
In the period 2002-2004, Antonov served as the Russian Foreign Ministry's ambassador-at-large. He headed the Department of Security and Disarmament and was a member of the Russian Foreign Ministry Board from 2004 to 2011.
Russian President Vladimir Putin appointed Antonov as deputy defense minister in February of 2011.
At the end of 2016, Putin issued a decree appointing Antonov as deputy foreign minister.