In an interview with Norwegian newspaper Verdens Gang (VG), Norwegian Minister of Migration and Integration Sylvi Listhaug claimed that 60 sites in Sweden had become "no-go zones": "parallel societies" with "a large quantity of people with immigrant backgrounds" that have become anarchic and lawless.
The comments sparked outrage in Sweden, causing Swedish Minister of Migration Heléne Fritzon to cancel the meeting because Listhaug was spreading an "inaccurate image of Sweden" as part of her campaign for the September 11 parliamentary election.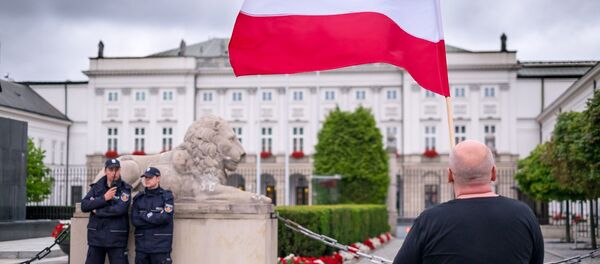 "That becomes clear for example in today's interview with VG, where she claims among other things that there are 60 'no-go zones' in Sweden, which is complete nonsense. I will gladly meet my Norwegian colleagues after the election, but I don't want to be a part of that campaign," Fritzon told VG.
"Listhaug must make sure that what she says is in accordance with how local authorities have evaluated the situation," said Norwegian Prime Minister Erna Solberg about Listhaug's comments to VG.
Swedish authorities have vehemently denied the existence of these "no-go zones."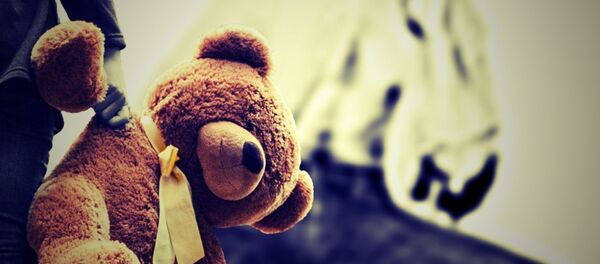 30 August 2017, 13:22 GMT
"Sweden is a well-functioning country and we have had progress with our immigration policies. There are absolutely areas where there are problems, as we have seen that there always are in a transitional period," former Swedish Prime Minister Carl Bildt told Norwegian broadcaster NRK on Wednesday.
"When [Listhaug's Norway visit] happens during an election campaign with harsh words about 'Sweden's situation," it is not for the purpose of learning, but for campaigning," he added.
Listhaug denied the allegation that her visit was a political stunt, instead claiming that she had been meaning to visit Sweden for a long time but was not able to because of the birth of her third child in April 2017. "There has not been a convenient time to visit. It has not been possible for me to do it until now. It has to be done during the campaign because of the baby and breastfeeding," she told VG on Tuesday.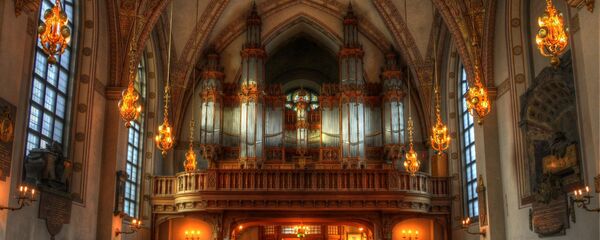 28 August 2017, 11:03 GMT
Norway is not a member of the European Union and therefore can set its own policy on immigration and asylum applications. Listhaug, a member of the nationalist Progress Party, was appointed as Norway's Minister of Migration and Integration in December 2015 and vowed to tighten asylum regulations.
True to her word, asylum applications under Listhaug dropped to their lowest rates in 25 years. In September 2016, Listhaug had a 59 percent approval rating in Norway, the highest of any government minister.
However, her hardline comments have earned her negative attention from left-wing groups. "I think those who come to Norway need to adapt to our society," she said in October 2016. "Here we eat pork, drink alcohol and show our face. You must abide by the values, laws and regulations that are in Norway when you come here."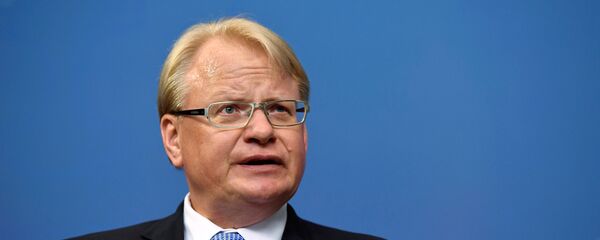 Listhaug was also discussed during Wednesday's prime ministerial debates between the Conservative Solberg and her chief rival, Labor's Jonas Gahr Støre. "Erna Solberg is one of the few, maybe the only, conservative leader that has brought a party from the far right into government," said Støre, referring to the Progress party that the Conservatives coalition with. "That has affected the tone in our society. They sow division and set people against each other. This has changed Norway, and it has changed the Conservatives."
"Jonas is saying that Norwegian society has got colder. He is judging the Norwegian people, saying they have become more hateful. There is no empirical evidence for that," Solberg shot back. "Fewer people now say that they would be concerned if their son or daughter chose to marry an immigrant. We are rehousing more [immigrants]. We have become a warmer society. You must stop calling the Norwegian people hateful for your own political gain."