MOSCOW (Sputnik) — According to the reports, hacker group OurMine was able to hack Wikileaks and upload their message to the whistlebowing website's homepage by gaining access to the organization's DNS servers. The website was reportedly unavailable this morning, but is running now.
Hours after the reports came out, Wikieaks issued a statement on its Twitter page calling them "fake news."
There is a fake new story circulating that WikiLeaks servers have been hacked. It is false.

— WikiLeaks (@wikileaks) 31 августа 2017 г.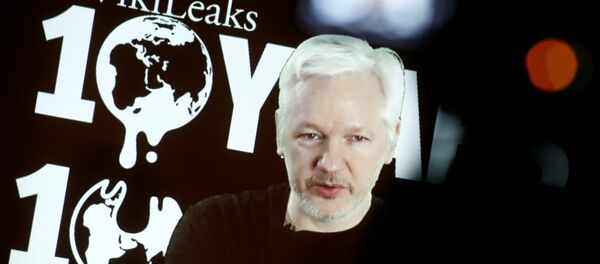 24 August 2017, 09:56 GMT
OurMine hackers are notorious for hacking the social media accounts of a string of tech titans, such as Facebook co-founder Mark Zuckerberg, Twitter co-founder Jack Dorsey and Google CEO Sundar Pichai, as well as social media accounts of various media outlets and broadcasters. OurMine call themselves an elite hacker group and offer their services in testing security of websites and social media accounts.
The news comes amid the release of new documents from the Vault 7 series, which contain information on the tool which the CIA used to load and execute implants targeting computers using Microsoft Windows operating systems.