MOSCOW (Sputnik), Tommy Yang — The BRICS countries are looking to have a stronger common voice in global governance at the 9th BRICS Summit scheduled to take place on September 3-5 in China, in addition to developing economic cooperation which brought them together in the first place, experts told Sputnik.
Leaders of the BRICS countries, namely Brazil, Russia, India, China and South Africa, are expected to take part in the international conference, along with leaders from Egypt, Guinea, Mexico, Tajikistan and Thailand.
POLITICS AND SECURITY
Chinese experts closely following the progress of the BRICS mechanism argued that it has evolved from a platform for emerging economies to strengthen their economic positions in the global economy to promoting new orders in global governance.
1 September 2017, 16:57 GMT
"The confidence of BRICS nations evolved over the years. Previously, they were all very cautious, especially China. They tried to focus mostly on reshaping the global economic order, specifically regarding to trade and investment. But political and security related agenda topped the proposed topics under discussion at the upcoming summit. It shows the BRICS nations have set their sight on global governance, instead of being limited to economic issues," Shen Yi, deputy director of the Center for BRICS Studies and an associate professor at School of International Relations and Public Affairs, Fudan University in Shanghai, told Sputnik.
The Shanghai-based expert pointed out that the BIRCS nations demonstrated a kind of tactical mutual understanding and coordination on a number of international issues in recent years, such as the Civil War in Syria, Ukraine-related issues and climate change negotiations.
However, the Chinese expert admitted that India could become an unpredictable factor at the BRICS Summit, because of recent diplomatic scuffle with China, including a heated standoff over border disputes.
"It's absolutely possible for India to stand out and become a roadblock for everything. At the recent foreign ministers meeting in Beijing ahead of the BRICS Summit, India had shown signs of this behavior by refusing to accept most of the proposals from China and holding onto their 'anti-terrorism' agenda, which in fact directly targets Pakistan. If this is the case, what you can do? You only can continue to be patient and persistent when dealing with India," Shen said.
BRICS DIFFERENT FROM OBOR
China and India had been locked in a border standoff for almost 10 weeks over the disputed area of Doklam (Donglang) near the Sikkim state, where New Delhi supports Bhutan's territorial claims. Both countries resolved the dispute temporarily on Monday through a "mutual disengagement" agreement. Following the resolution of the border dispute, India's Ministry of External Affairs said Tuesday that Indian Prime Minister Narendra Modi plans to attend the BRICS Summit in China.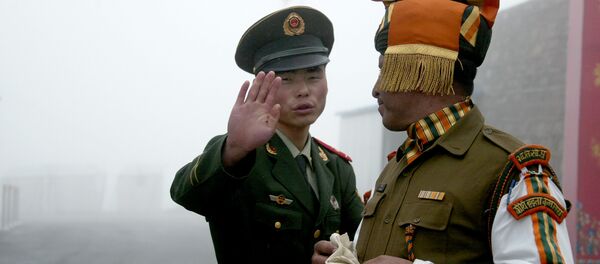 30 August 2017, 15:17 GMT
Indian experts acknowledged the importance of the BRICS mechanism to New Delhi.
"We believe the BRICS is an important mechanism, because it's not a Chinese mechanism. It's a multilateral mechanism that depends on everyone to make it work. Just because it's held in China, it doesn't mean we will not attend it. For us, the BRICS is an initiative where we're also an equal partner with the Chinese," Jabin Jacob, a professor at the Institute of Chinese Studies in Delhi, India, told Sputnik.
The Delhi-based expert pointed out that the BRICS is very different from China's One Belt One Road (OBOR) Initiative, which India refused to endorse and skipped a major international conference on the initiative in Beijing in May.
"The OBOR is a Chinese initiative where China is trying to take the lead. While it has the appearance of a multilateral organization, it is actually a collection of bilateral agreements. There are issues of lack of transparency. That's why India has a problem. Under the BRICS, everybody is standing on an equal footing. Everyone has to agree before signing the joint document. In the case of the OBOR, everyone has to sign a document because the Chinese said you have to agree to it," Jacob said.
INDIA'S PRINCIPLES
The Indian expert asserted that while New Delhi views the BRICS as an important alternative to the traditional world order dominated by the West, India would never allow it to turn into an "anti-West" coalition led by China and Russia.

1 September 2017, 12:26 GMT
"There're two ways of challenging the West. For China and Russia, it's almost like an 'anti-West' endeavor, which means supporting the Chinese or Russian model of doing business or their position on global issues. For India, Brazil or South Africa, it basically means challenging the western ways of doing business or unfair trade. It's not something against western values. We're not saying democracy is a bad thing. We're not in support of totalitarian regimes. India will not take a position that the West has to be conquered at all cost. That's not what India would want the BRICS to do," Jacob said.
The Delhi-based expert gave an example that when the joint statement regarding internet freedom was released at last year's BRICS Summit, it contained ideas that were against Indian values. According to the expert, India views restrictions on the internet over perceived threats as limiting to the freedom of speech.
At the same time, Jacob suggested that there are different ways to reshape the world order.
"We're also in favor of reshaping the global order to make it more fair and balanced. If the Chinese idea is Chinese hegemony, then of course, that's not working. We will not support that. We want a genuine multi-polar world," Jacob said.
UNCERTAINTY AHEAD FOR BRICS
The idea of BRIC was coined by Jim O'Neil, an economist at global investment bank Goldman Sachs, to describe the group of fast-growing emerging economies. However, sharp decline in commodity prices globally almost paralyzed the economies of Russia, Brazil and South Africa, which relied heavily on exports of natural resources. Only China and India were able to maintain relatively rapid economic growth.
The imbalance and disparity in terms of economic growth among BRICS members has caused some concerns for the future of this international mechanism, experts told Sputnik.
"The future is very uncertain. Only two countries have fast-growing economies. And it's exactly those two countries that don't get along very well. I don't know about the future of BRICS in terms of concrete achievements. I think it will continue to exist as a platform for the foreseeable future," Harsh Pant, a professor of International Relations at King's College, London, and a distinguished fellow at Observer Research Foundation, told Sputnik.
According to the expert, many Indian observers argued that nothing came out of the previous BRICS Summit which was held in India in 2016.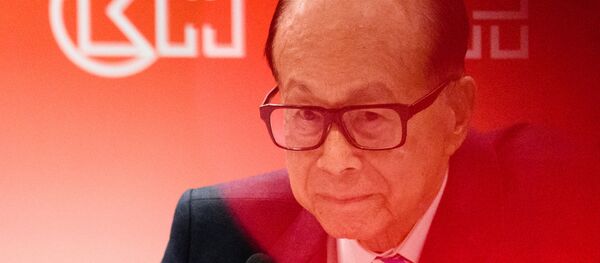 30 August 2017, 08:38 GMT
"On the issue of terrorism, India did not get Chinese support over its concerns about Pakistan. For India, the BRICS has not been able to offer much. China has got the economic architecture in place and Russia got support for their Syrian strategy. India seems to be lagging behind," Pant said.
The expert added that if India sees that it is not getting much out of this platform and Sino-India relations continue to be problematic, there will be some problems for the BRICS mechanism in the coming years.