MOSCOW (Sputnik) – According to the poll figures, 80 percent of the respondents consider that the bloc should intensify efforts against terrorism, while 57 percent think that the EU actions toward the threat are inadequate and 26 percent positively assessed the counterterrorism activities of the bloc.
"This represents the highest level of support for more EU action among the issues asked about in the Eurobarometer survey. In addition 68% of the respondents also want the EU to do more on security and defence. Parliament is working on a range of measures regarding security," the parliament's statement read.
The EU Parliament underlined that the lawmakers are currently working on new measures against money laundering to tackle funding of terrorism, such as improving information sharing mechanisms among the intelligence services.
"In the coming months MEPs also vote on the new EU entry-exit system that would, for example, replace the stamping of passports with an electronic system." the parliament underlined.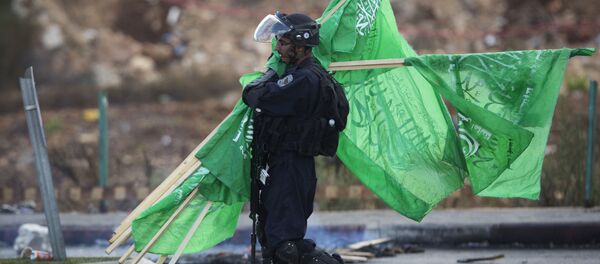 Brussels noted that the special committee on counterterrorism measures, established in July, will produce a final report with findings and recommendations in July, 2018,
The survey was conducted in March among almost 28,000 citizens of the EU member states.
Over the past two years, the European region has witnessed a plethora of terror attacks, including on such cities as Barcelona, Paris, Brussels, Nice, Berlin, London, and Stockholm. As a result of the increased threat, EU member states have been striving to step up their counterterrorism efforts by all available means, typically including the adoption of additional security measures.