Barry Lynn, an author and senior fellow at New America who has written two books on the dangers of global monopolies, commended the European Commission (EC) for levying a massive $2.7 billion fine against Google in late June. The EC accused Google of "breaching EU antitrust rules and abusing its market dominance" through the Google search engine.
On the New America website, Lynn wrote that the EC's decision was key to "protecting the free flow of information and commerce upon which all democracies depend." He also called on US federal authorities to bring antitrust litigation against Google.
The statement then vanished from the New America website, before reappearing a few hours later. A few days after that, Lynn was summoned to the office of New America President Anne-Marie Slaughter and informed that his employment was being terminated.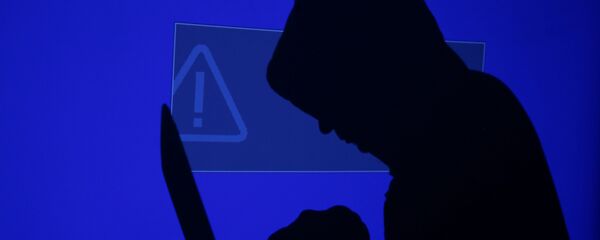 11 August 2017, 23:41 GMT
It wasn't just Lynn: several other employees were let go, all members of New America's Open Markets initiative. Open Markets was led by Lynn, and its purpose was to challenge and criticize the increasingly monopolistic nature of telecom and tech giants — such as Google.
"The time has come for Open Markets and New America to part ways," Slaughter told Lynn in an email. The parting, she went on to write, was "in no way based on the content of your work," but rather because of Lynn "imperiling the institution as a whole."
Slaughter didn't elaborate on how Lynn had imperiled New America. But the organization's ties to Google are no secret: New America has received $21 million from Google, Eric Schmidt, and the Schmidt Family Foundation. Schmidt is the Executive Chairman of Alphabet, Inc, the former CEO of Google, Inc, and the chairman of New America's board of directors. New America has named their main conference room the "Eric Schmidt Ideas Lab" in celebration of the multi-billionaire's financial contributions.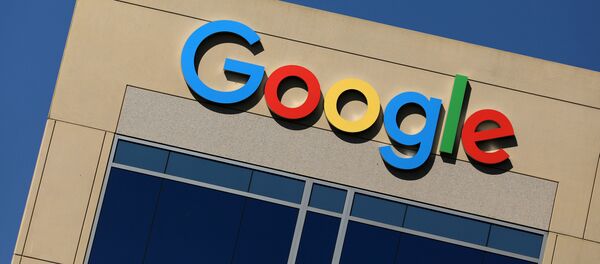 And, according to Lynn, he was fired as a direct result of Schmidt voicing his displeasure to Slaughter over Lynn's anti-Google article, possibly threatening to withhold funds. "Google is very aggressive in throwing its money around Washington and Brussels, and then pulling the strings," Lynn told the New York times. "People are so afraid of Google now."
Brian Becker, host of Sputnik Radio's Loud and Clear, met with Robert Epstein, former editor in chief of Psychology Today and a noted critic of Google. "Google, since 2011, have been pouring massive amounts of money into nonprofit organizations, into think tanks, even into the pockets of individual scholars. 200 or more individual scholars have been paid by Google to write pieces that are supportive of Google's agenda."
Lynn added that this wasn't the first time he had been redirected away from criticizing Google. During a 2016 conference organized by Open Markets on the dangers of tech monopolies, Slaughter sent an email to Lynn urging him to not criticize Google during the conference.
"We are in the process of trying to expand our relationship with Google on some absolutely key points," Slaughter wrote. " … just THINK about how you are imperiling funding for others."
Barry Lynn has founded a new website, Citizens Against Monopoly, which calls for action against Google for "trying to censor journalists and researchers who fight dangerous monopolies."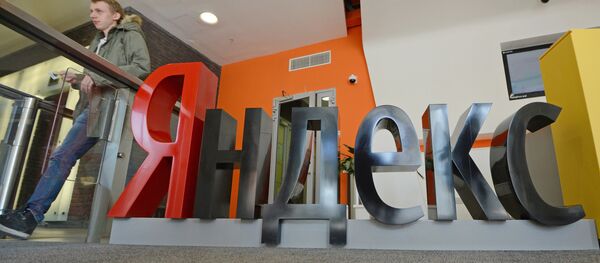 "We are going to make sure Google doesn't get away with this," the website reads, asking for users to sign their petition.
New America and Google both denied the charges of corruption. Google spokeswoman Riva Sciuto said while her company "doesn't agree with every group 100 percent of the time, and while we sometimes respectfully disagree, we respect each group's independence, personnel decisions and policy perspectives." She added that Google would continue to fund New America.
New America Executive Vice President Tyra Mariani said that it was "a mutual decision for Barry to spin out his Open Markets program," totally independent from Google. "New America financial supporters have no influence or control over the research design, methodology, analysis or findings of New America research projects, nor do they have influence or control over the content of educational programs and communications efforts," she added.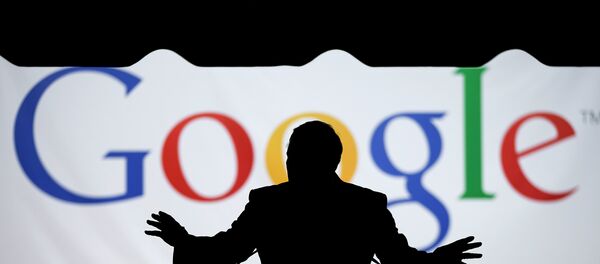 After the New York Times article containing Lynn's interview was released, Slaughter issued a statement where she called his claims "absolutely false." According to Slaughter, he was released instead because of his "repeated refusal to adhere to New America's standards of openness and institutional collegiality."
"There's no question that that leaders of Google and the other big tech companies are definitely liberal, definitely Democrats, definitely strong supporters of Hillary Clinton," said Epstein, referring to how Google uses their search engine to push a political agenda. "Meanwhile there is this … attack on organizations that that are definitely on the left and at the same time organizations that are on the right."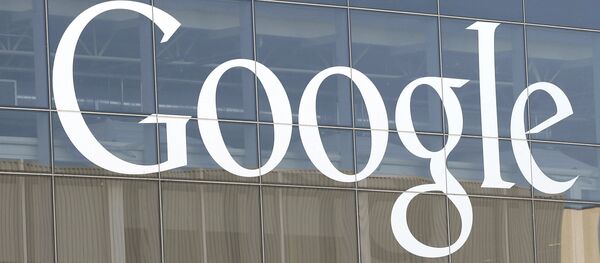 Most of Google's search algorithm is secret, meaning interested citizens or watchdog groups cannot know why results are being filtered out unless Google decides to tell them. "A little bit of it is known generally speaking, but the vast majority of this is just hidden. It's all secret … [the internet is] a world that needs to be regulated, that is the bottom line. Google and some of these other big tech companies must be regulated. Google should be made a public utility," said Epstein.
The Hill reported that Alphabet, Inc. spent $15.4 million on federal lobbying in 2016, the third largest amount of any corporation — only Boeing and AT&T spent more. Google also claims to fund 170 nonprofit groups from across the political spectrum. They have an 80 percent market share in online searches in the US and 54 percent market share in the browser market.