WASHINGTON (Sputnik) — Huntington Ingalls has been awarded a $2.8-billion contract to refuel aircraft carrier George Washington's two nuclear reactors and perform engineering upgrades throughout the warship, the US Department of Defense said in a press release.
"Huntington Ingalls Inc. (HII-INC), Newport News, Virginia, is being awarded a $2,800,000,000 contract for USS George Washington [nuclear] Refueling Complex Overhaul," release stated on Friday.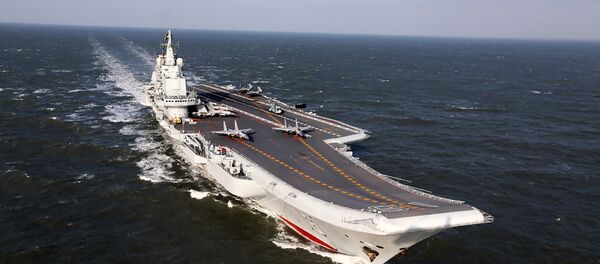 29 August 2017, 00:39 GMT
Huntington Ingalls is the original building yard contractor for all ships of the Nimitz class, "the reactor planning yard, the lead design refueling yard, and the only private shipyard capable of refueling and overhauling nuclear powered aircraft carriers."
A nuclear refueling complex overhaul takes approximately four years to complete and is conducted only one time over an aircraft carrier's 50-year life span, according to Huntington Ingalls.
The effort involves the refueling of the ship's two nuclear reactors and detailed repairs, upgrades and modernization of the entire Nimitz-class warship, the release said.
Huntington Ingalls has performed nuclear refueling complex overhauls on five Nimitz-class aircraft carriers: The Nimitz, Dwight D. Eisenhower, Carl Vinson, Theodore Roosevelt and the Abraham Lincoln.