According to current Berkeley law, if "any portion of the breast at or below the areola" is seen in public, the woman responsible for the revealing can be charged with a misdemeanor, SFGate reported.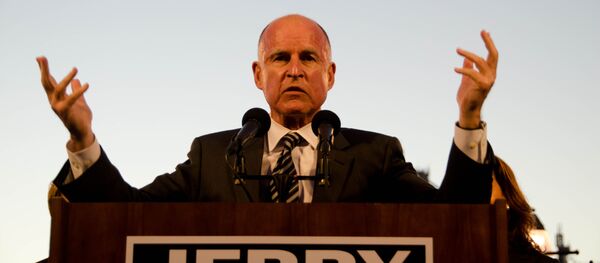 1 September 2017, 02:14 GMT
But under the new law proposed by city councilman Kriss Worthington — who has represented a district near the fabled University of California Berkeley campus for 20 years — anyone, regardless of their gender, will be able to walk around the city topless without being penalized.
Worthington's new ordinance will be mulled over at a city council meeting on September 12.
"If a woman's nipples are fit to be seen by the most innocent and impressionable portion of the population, babies and toddlers, then it stands to reason that nipples are not inherently sexual and are fit to be seen by the rest of the population, if that woman so chooses," the proposed law states.
Berkeley is not the only California locale with prohibitions against women revealing their breasts in public.
In the nearby city of Oakland, women cannot wear "any type of clothing so that any portion of such part of the breast may be observed," while in San Jose, California, anything "less than completely and opaquely covered" female breasts is illegal.
Worthington has long argued that Berkeley's anti-nudity law is sexist, but has only recently moved to do something about it.
"I don't think there's a rational public policy to justify having the double standard for men and women," he said.
"There's a lot of male fear of women and women's bodies, and we shouldn't be part of that," he added.