"The August 29 test constitutes "the first step of the military operation of the [Korea's People's Army] in the Pacific and a meaningful prelude to containing Guam," Supreme Leader Kim Jong-un said on Wednesday, according to the Korean Central News Agency.
Carl Baker, an expert in foreign and security policy in the Asia Pacific and  a Director of Programs for the Washington-based think tank, the Center for Strategic and International Studies (CSIS) commented to Sputnik on Pyongyang's possible motives.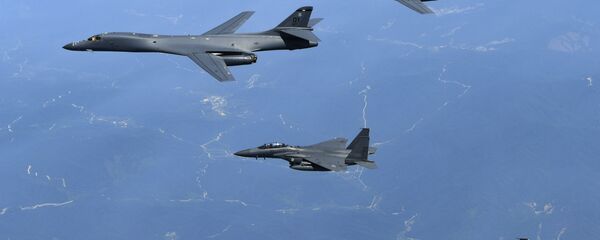 31 August 2017, 09:35 GMT
First, he said, it is a demonstration of North Korea's ability to launch a missile which can reach Guam. The missile flew 2,700 kilometers, far short of its 4,000 kilometer range, over northern Japan, which is about 500 kilometers less than the distance between Pyongyang and Guam.
By avoiding a flight path towards Guam, Pyongyang avoided any accusations of targeting its missiles on the US territory, Carl Baker said.
Second, the launch demonstrates Pyongyang's confidence in the reliability of its Hwasong-12 missile and its navigation system, which landed the missile on the first stage in the Sea of Japan and on the second – in the Pacific Ocean at a distance similar to that between North Korea and Guam.
Third, the launch can come as a refutation of President Trump's claims that Pyongyang has been frightened by his threats of "fury and fire."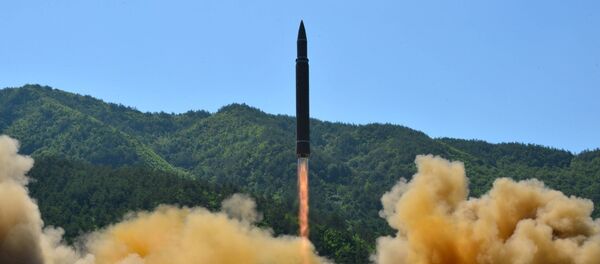 30 August 2017, 00:38 GMT
And fourth, North Korea has demonstrated a high degree of confidence that other countries will try to retain the US from making any preventive actions. The expert suggested that Pyongyang regards its launches as a combination of a test of the technical characteristics of the missile and an opportunity to escalate tensions in the region and drive a wedge between a number of states, including Japan, China, Russia, South Korea and the US.
While it is hard to predict the long-terms consequences of the launch, in the short term, it was able to drive a certain wedge between the above countries regarding their further reaction to the launch, the expert concluded.