Following a Sunday morning detonation of what many believe to be a powerful hydrogen bomb by the People's Democratic Republic of Korea, heads of state have taken steps to assure residents and allies that the move is strongly condemned and that action is being taken.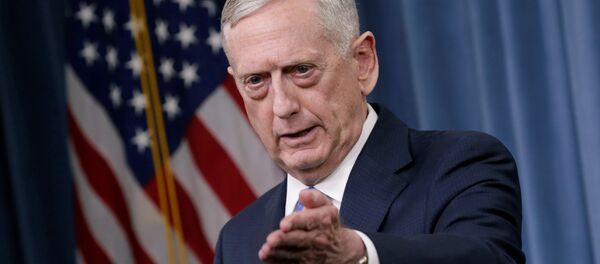 3 September 2017, 20:01 GMT
After the DPRK described its Sunday nuclear detonation as a "perfect success," US Secretary of State Rex Tillerson quickly moved to contact regional allies while US Secretary of the Treasury Steven Mnuchin assembled his team to detail potential additional punitive financial sanctions that could be applied to the isolated northern nation-state.
United Nations test ban treaty organization head Lassina Zerbo has recently pointed out that the sanctions already imposed against Pyongyang are having no discernable effect, according to The Guardian.
Chinese President Xi Jinping and Russian President Vladimir Putin arranged a meeting on the sidelines of the ongoing annual BRICS economic summit, assuring that both nations would continue to "adhere to the goal of the denuclearization of the Korean Peninsula, have close communication and coordination and properly respond," cited by China's official Xinhua News Agency.
Acknowledging the severity of the large-scale nuclear detonation, South Korea speedily convened a National Security Council meeting overseen by Seoul President Moon Jae-in, while Washington's current national security adviser H.R. McMaster conducted a 20-minute telephone conversation with South Korean counterpart Chung Eui-Yong within an hour of the event.
Japan's Prime Minister Shinzo Abe, in remarks responding to the increasing regional threat by the DPRK, called the move "absolutely unacceptable," cited by Channelnewsasia.com.
Itsunori Onodera, the Defense Minister of Japan, stated, "We cannot deny it was an H-bomb test," cited by the Huffington Post.
Onodera followed up his assertion by suggesting that it could have been up to 70 kilotons. Nothing the DPRK has detonated in its previous five underground nuclear tests has been thought to exceed 10-30 kilotons.
In announcing its latest nuclear detonation, the DPRK described the blast as a "curtain raiser" to additional weapons development and missile deployment.