According to Jiji Press, Aso, who is also the island nation's finance minister, said "Hitler, who killed millions of people, was no good even if his motive was right," during a meeting.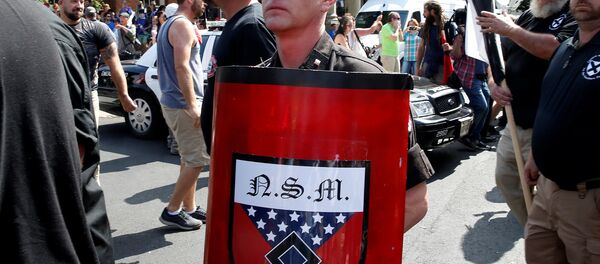 22 August 2017, 13:18 GMT
On Wednesday, after receiving widespread criticism for his comments, Aso issued a retraction, stating, "It is clear from my overall remarks that I regard Hitler in extremely negative terms, and it's clear that his motives were also wrong."
"It was inappropriate that I cited Hitler as an example and I would like to retract that," he added.
The LA-based Simon Wiesenthal Center, a global human rights organization, stated that they were "distressed and disappointed" at the finance minister's comments.
"This is just the latest of a troubling list of 'misstatements' and are downright dangerous," the organization's head, rabbi Abraham Cooper, said in a statement.
And this is not the first time that Aso has made troubling comments regarding Nazis.
In 2013, he was pressured to resign after saying that Japan should follow the Nazis' example when amending its constitution. He eventually retracted his comments but refused to resign from his position.