Japanese Emperor Akihito's oldest granddaughter, Princess Mako, will soon become a commoner following her decision to marry a former classmate with no blood connection to the island nation's royal family. Japanese law states that women are not allowed to succeed the throne, according to Reuters.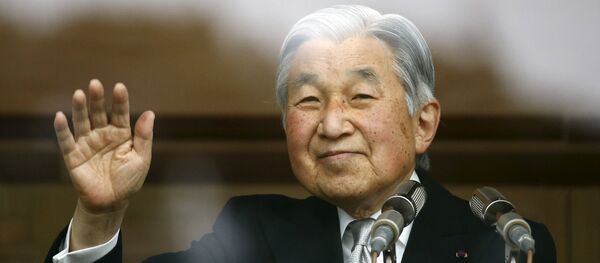 In 2016, 83-year-old Emperor Akihito announced publicly that poor health following heart surgery and prostate cancer had made him unfit to properly fulfill his duties as emperor of the country.
As a result, lawmakers in June approved a bill that will allow Emperor Akihito to abdicate in 2018, which marks the first time since 1817 that a Japanese monarch has voluntarily stepped down while living.
However, the legislation only applies to Akihito and does not mention what happens to women in the imperial family after they are married.
Princess Mako became engaged to Kei Komuro, a lawyer, in December 2013.
The pair, both 25, graduated from Tokyo's International Christian University. Princess Mako has a master's degree from the UK's University of Leicester and is currently a researcher at a museum.
"First I was attracted by his bright smile," Princess Mako said of her fiancee during a press conference.
It has not been revealed what privileges will be lost following her ouster from the Japanese royal family.