WASHINGTON (Sputnik) – Russian Consulate General in the US city of San Francisco has stopped functioning, but the diplomats, living in the building, can stay there until October 1, Consul General Sergey Petrov told Sputnik Sunday.
"The consulate as a [diplomatic] institution was closed in connection with the US authorities' unlawful decision. The employees of the Consulate General and the members of their families will continue to live in the building until their departure. It should be completed before October 1," Petrov said.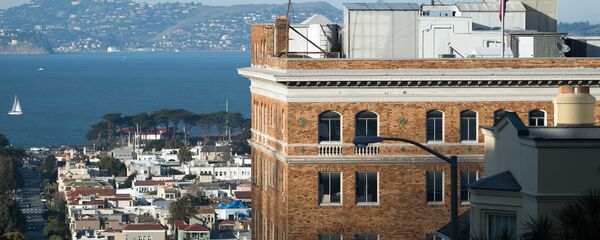 3 September 2017, 02:43 GMT
Petrov noted that the consulate has been closed since 11:00 local time (18:00 GMT).