ANKARA (Sputnik) — Turkish President Recep Tayyip Erdogan said on Monday the world "stayed indifferent" to "mass killings" of the Rohingya Muslims in Myanmar, adding that he had discussed the issue with the leaders of around 20 countries of the Organisation of Islamic Cooperation (OIC).
"I have already discussed this [Rohingya crisis] with around 20 leaders of the OIC countries… On September 19, we will raise this issue at the United Nations General Assembly and will discuss it with global leaders. Unfortunately, mass killings of the Muslims have taken place in Myanmar. But the world stayed indifferent to this," Erdogan told journalists.
Almost 400 people have reportedly died in clashes between the country's security forces and Rohingya Muslims. According to the authorities, those killed included 370 Rohingya, 13 members of Myanmar's security forces, two government officials and 14 civilians. The violence provoked sharp criticism from the international community.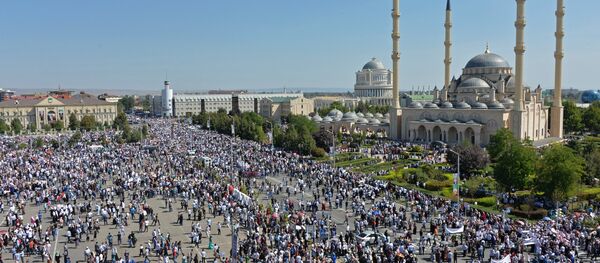 4 September 2017, 11:32 GMT
On Friday, Erdogan strongly criticized global media for insufficient coverage of the violence against Rohingya and called the situation a genocide against the Muslims.
In late August, Muslim insurgents of Rohingya origin attacked security posts in the state of Rakhine. The attacks prompted a harsh response from Myanmar's authorities, with the ongoing clashes between Burmese armed forces and Muslim insurgents killing hundreds of people and forcing thousands to flee their homes.
Rakhine is a site of frequent clashes between Myanmar's Muslims and Buddhists. The conflict that started about a century ago has gradually escalated since 2011 before hitting its peak in 2012, when thousands of Muslim families sought asylum in the special refugee camps on the country's territory or fled to Bangladesh. Yet another escalation started in 2016.