TOKYO (Sputnik) — Japanese Defense Minister Itsunori Onodera said Tuesday that the Comprehensive Nuclear-Test-Ban Treaty Organization (CTBTO) is likely to change its estimate regarding the power of the nuclear weapon tested Sunday by North Korea, as the bomb may have been more destructive than initially predicted.
On Sunday, North Korea announced that it had successfully tested a hydrogen bomb that could be loaded into an intercontinental ballistic missile.
"Now there is a possibility that the organization [CTBTO] will change the rating from 5.9 to 6.0. This will mean that the explosive force and power of the tested charge was even more than we expected. There is no doubt that it exceeds the power of the bombs dropped on Hiroshima and Nagasaki," Onodera said as quoted by NHK broadcaster.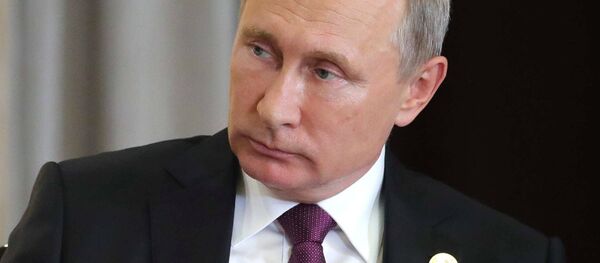 5 September 2017, 07:31 GMT
According to earlier estimates, CTBTO measured the magnitude of the tremors from the explosion to be 5.8. According to the Japanese Defense Ministry, the bomb had a yield of up to 70 kilotons.
Commenting on the North Korean nuclear test, US President Donald Trump said Pyongyang's actions are "hostile and dangerous," emphasizing that the "talk of appeasement" would not work. He also reaffirmed the US readiness to protect the USand its allies by "using the full range of diplomatic, conventional, and nuclear capabilities at our disposal."