KIEV (Sputnik) — Ukraine may introduce its own draft resolution on peacekeepers in the Donbass region, if needed, otherwise the parties will be working on the basis of the Russian draft provided that it will be altered in accordance with Kiev's position, Ukrainian Ambassador to the United Nations Volodymyr Yelchenko said on Tuesday.
Earlier in the day, Russian Ambassador to the United Nations Vasily Nebenzia said that Russia has sent the UN Security Council president a draft resolution on the UN mission in Ukraine, adding that Moscow intends to call consultations at the expert level and at the level of the UN ambassadors.
"We already have everything, [Ukraine's resolution] has been drafted and distributed among partners. I think, we will wait for a bit and, if needed, compose and release our own alternative [draft] within one or two days. Another option is to work on the basis of the Russian draft, which does not mean that everything in it should remain the way [Russia] put it," Yelchenko said told the 112 Ukraina channel.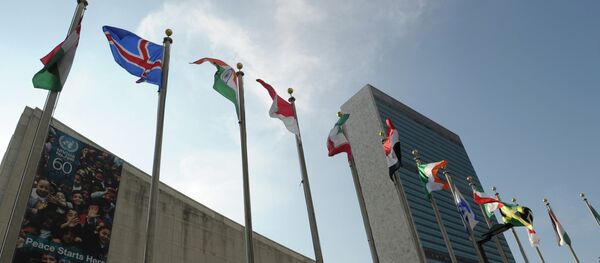 Kiev insists that the mission's mandate should be broader than proposed by Russia, and the peacekeepers must be deployed as far as the Donbass area adjacent to the Ukrainian-Russian border.
Earlier in the day, Russian President Vladimir Putin expressed his support to the idea of sending peacekeepers to Ukraine, stressing that the mission should only ensure the security of the Organization for Security and Co-operation (OSCE) staff, with the peacekeepers deployed on the disengagement line. According to the president, the issue should be decided upon after disengagement, pullout of hardware, and with direct contact with representatives of the self-proclaimed Donetsk and Lugansk people's republics.
The Ukrainian Foreign Ministry said in a statement that Kiev was ready to work out the issues of deploying peacekeepers to Donbass, with the Ukrainian mission in New York having been instructed to hold consultations with delegations in the UN Security Council. However, the ministry stressed that Ukraine would not accept the presence of Russians in the peacekeeping mission, as well as talks on the issue with Donbass representatives.