MOSCOW (Sputnik) – The European Court of Justice ruled on Wednesday to dismiss Slovakian and Hungarian actions against the mandatory quotas for resettlement of refugees.
"Slovakia and Hungary which, like the Czech Republic and Romania, voted against the adoption of the contested decision in the Council [of the European Union], have asked the Court of Justice to annul the decision … By today's judgment, the Court dismisses in their entirety the actions brought by Slovakia and Hungary," the court said in a statement.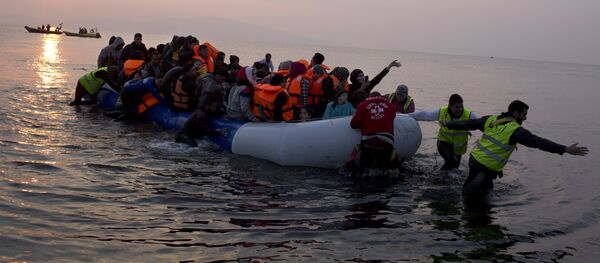 The court pointed out that the quota plan was adopted by the EU institutions to effectively respond to the influx of migrants and refugees.
"The Court holds in that connection that Article 78(3) TFEU [Treaty on the Functioning of the European Union] enables the EU institutions to adopt all the provisional measures necessary to respond effectively and swiftly to an emergency situation characterized by a sudden inflow of displaced persons," the statement said.
Moreover, Peter Susko, a spokesman for Slovak Foreign Ministry told Sputnik on Wednesday, Slovakia fully respects the ECJ's ruling, but stresses that the system of compulsory relocation is not an effective solution to the crisis.
"Slovakia fully respects the verdict of the European Court of justice on the subject of the decision by the EU minister of Interior Council dated September 22, 2015 on temporary measures with respect to the influx of migrants. We retain the opinion, however, that the so-called relocation compulsory quotas failed to work in real life as proven by only approx. 16 % of the original number of migrants relocated so far," Susko said.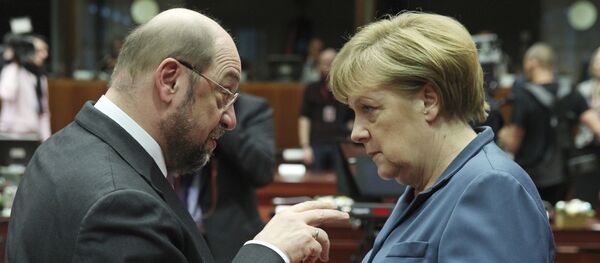 3 September 2017, 20:27 GMT
Meanwhile, German Foreign Minister Sigmar Gabriel said Wednesday that Berlin welcomes the recent decision of the Court of Justice of the European Union (ECJ) about the lawfulness of the EU refugee quota system.
"The ECJ ruling is clear and unequivocal. Now it has been legally recorded that the solidarity adopted by the Council of the European Union is not only in line with our European values, but also with the European legislation. This is good," Gabriel said, as quoted by the ministry's press service.
By the way, EU Commissioner for Migration, Home Affairs and Citizenship Dimitris Avramopoulos claims on Wednesday that all EU member states should concentrate efforts on fulfilling their refugee relocation quotas.
"Now there is no time to waste. All member states should now focus on delivering on the relocation commitments," Avramopoulos told reporters.
Actually, in September 2015, the heads of the EU interior ministries adopted the European Commission's proposal on the distribution of 160,000 undocumented migrants in Italy and Greece, across the European Union under a quota plan.