New Delhi (Sputnik) — Keen to expand its trade and commerce in Russia's far-east, India has sought Russian government's assistance in facilitating its investors in the resource-rich region. India's foreign minister Sushma Swaraj is in Russia to participate in the Eastern Economic Forum (EEF) which is considered the biggest international platform for cooperation among business leaders and senior government representatives from Russia, the Pacific Region and the Association of Southeast Asian Nations (ASEAN).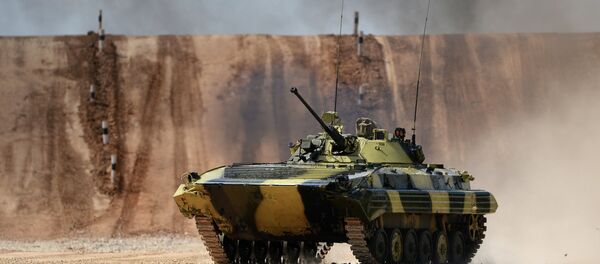 6 September 2017, 12:22 GMT
Addressing the EEF at Russian port city of Vladivostok, the Indian minister did not spare an opportunity to bat for greater India-Russia ties. Swaraj claimed that top leaders of both the countries view trade and commerce as the building block of India-Russia friendship and that the two countries have exchanged significant investments in the last one year.
"India invested US$ 5.5 billion in the oil sector in Russia. The largest Russian investment in India of US$ 12.9 billion, which is also India's largest FDI, was concluded last month in the oil sector between Rosneft and Essar," PTI quoted Swaraj as saying at the EEF.
"Politically, India has the best of relations with Russia. We have been partners for seven decades, and our friendship has expanded to almost all sectors of human activity. I see this as the start of a new and promising beginning in expanding India's economic ties with the Russian Far East…I am confident that the Russian Government will assist Indian investors in the region," Swaraj said in a statement.
Swaraj also invited the Russian business community from the region to invest in India.
"I would like to reiterate our invitation to regions and businesspersons of the Far East to visit India…Greater trade, commerce, and investment with the Far East will help us in achieving the target of 30 billion US dollars that we have set for our bilateral trade by the year 2025," she said.
Meanwhile, India has decided to provide an annual grant of $10,000 to fund the study of Indology at the Centre for Regional and International Studies at Far East Federal University.
Besides attending the third Eastern Economic Forum, Swaraj also held bilateral talks with her Russian counterpart Sergei Lavrov. Both leaders discussed various issues relating to trade, investment and defense cooperation among others.
"The External Affairs Minister's visit reflects the importance attached by India to emerging opportunities in the Russian Far East, and to its strategic partnership with Russia," India's Ministry of External Affairs had said last week in a statement.
On Monday, Modi had held talks with Russian President Vladimir Putin on the sidelines of the BRICS summit in the Chinese city of Xiamen and discussed ways for boosting bilateral trade and investment. They also discussed the security situation in Afghanistan.