In her first bid for office, 53-year-old Kimberley Paige Barnette made a post on her Facebook page urging her supporters to "Vote for Me!" because she's "REPUBLICAN & SMART, WHITE, TRADITIONAL."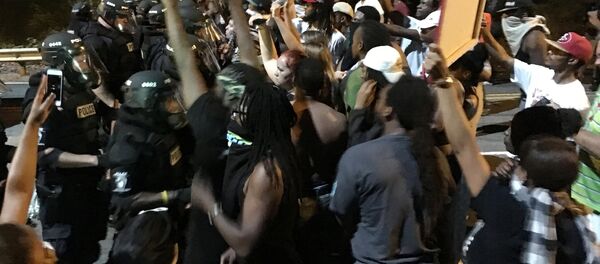 28 October 2016, 00:32 GMT
Last month during a televised debate, the former Mecklenburg County magistrate judge criticized the September 2016 protests that broke out after Charlotte police shot and killed 43-year-old African American Keith Scott. Police originally claimed Scott was armed, but video released later showed he did not have a weapon at the time of the incident.
Bernette called the demonstrations "an expression of Democratic behavior," in what appears to be a dig at the Democratic Party. When asked how Charlotte could support low-income residents she replied, "I don't think we should encourage more lower-income people to [come to] Charlotte. We should attract higher-income people," according to WBTV.
She also apparently isn't very keen on First Amendment rights, remarking, "As mayor, what I would like to discourage is assembly … Protests are confrontational, they're chaotic, they scare people. I believe there's a better way to express yourselves," the Washington Post reports.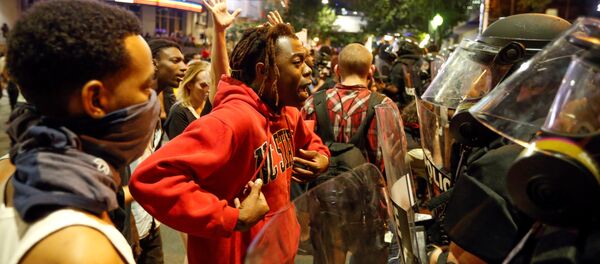 22 September 2016, 19:08 GMT
During the debate, Barnette said that transgender people should not be allowed in public bathrooms as they "scare children;" hinted that poor people didn't want to work, though this somehow didn't keep them from buying expensive cars; and said that police foot patrols could help stem the tide of crime.
Among the angry responses to her Facebook post was a man who wrote "You are NOT doing conservatives or Republicans any favors."
On Twitter, North Carolina-based criminal defense and business litigation attorney Greg Doucette called Barnette "a brunette Ann Coulter."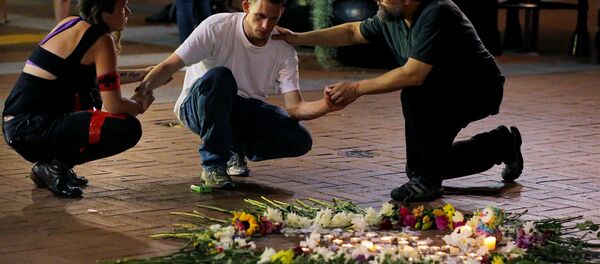 16 August 2017, 12:42 GMT
Robin Hayes, chair of the North Carolina GOP, denounced Barnette's comments in a statement saying, "The Charlotte mayoral contest will be decided based on who can best promote public safety, provide economic development and improve critical infrastructure needs. This contest will not be decided based on the skin color the candidates. Any suggestion that a candidate is more or less qualified for political office based on their skin color alone is offensive to North Carolina Republicans and we condemn it."
He added, "We believe that bringing people together starts with the Republican belief that government should deliver critical government services in a colorblind way, and in a society that judges all people by the content of their character, rather than the color of their skin."