Sweden's unparalleled rise in shootings knows no equal in Europe. In relation to its population, Sweden has four to five times more deadly shootings than, say, Norway and Germany and according to criminologist Joakim Sturup, no analogous situations can be found among Sweden's neighbors.
"Sweden is rather in on par with southern Italy," Joakim Sturup told Swedish Radio, also comparing the Nordic country with Mexico as regards the number of hand-grenade related incidents.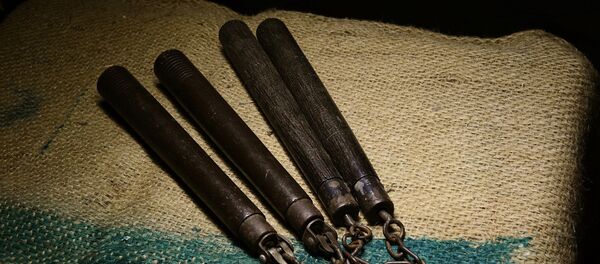 Research highlighted a marked drop in both perpetrators' and victims' age. Indeed, deadly violence is no longer limited to motorcycle gangs, but happens in all metropolitan areas across Sweden. Malmö, often hailed as Sweden's "most multicultural city" is the area where most shootings take place in relation to the population. In recent weeks alone, several people have been shot in the city.
By Joakim Sturup's own admission, the researchers are currently unable to understand the nature of this unprecedented rise and cannot decide whether to attribute it to increased incidences of illegal weapons or a tendency towards trigger-happiness.
Sturup went on to predict brutal terrorist attacks in which Islamists use grenades and automatic weapons instead of trucks, like Rakhmat Akilov, the man behind the deadly vehicular attack in Stockholm earlier this year.
Policeman and sociologist Amir Rostami blamed the rise on Sweden's significantly lower percentage of solved shootings. Nationally, around 50 percent of the shootings are resolved, with the solvability rate dropping to a measly 25 percent in metropolitan areas, Amir Rostami pointed out to Swedish Radio.
"In the countries with low shooting rates, they also have high levels of solvability. In Germany they are close to 90 percent and in Finland at over 90 percent. In Sweden, on the other hand, the level of clearance has declined steadily since the late 1990s, while violence involving firearms has increased," Amir Rostami stressed, venturing that more severe penalties might help solving the problem.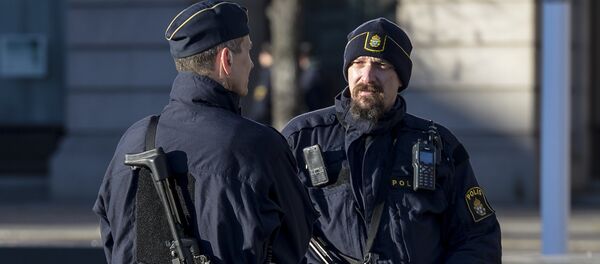 After having long maintained a policy of non-disclosure of the perpetrator's nationality for ethical reasons, the Swedish media have begun to digress from former norms, shedding more light on issues previously considered immoral. In February, veteran policeman
Peter Springare
raised a storm with his private rebellion against Sweden's overwhelming
political correctness
and the authorities' ways of hushing up immigrant crime. Springare claimed almost all violent crime in the country to be committed by immigrants, which immediately triggered accusations of racism.
In May, however, a survey by the Swedish daily Dagens Nyheter indicated that immigrants account for 9 out of 10 shootings in Sweden. Out of a 100 people involved in shootings and attempted murders, 90 had at least one foreign-born parent. The vast majority of them had their roots in the Middle East and Northern Africa, in countries such as Iraq, Iran, Lebanon, Turkey, Somalia and Eritrea.
In late June, the tabloid daily Expressen published a survey of organized crime in Stockholm. Of 192 gang criminals, an overwhelming majority of 94.5 percent had at least one foreign-born parent. Bosnia, Lebanon, Somalia, Syria and Turkey were reported as the most recurrent countries of origin.
Earlier this year, the Swedish government counted at least 61 no-go areas with rampant crime, up from 55 last year. Swedish National Police Commissioner Dan Eliasson pleaded the government for assistance in tackling the problem, venturing that without help the country's over 5,000 hardened criminals could easily subvert the social contract.