WASHINGTON (Sputnik) — US officials are shoring up toxic waste sites in southern Florida as Hurricane Irma approaches the coast, the Environmental Protection Agency (EPA) said in a statement on Wednesday.
"Initial assessment has approximately 22 current or former National Priorities List (NPL) sites within Florida's southernmost 100 miles," the statement said. "Region 4 is taking necessary actions to shore up these sites appropriately, work with parties responsible for their ongoing cleanups, and ensure that staff in the area are safe."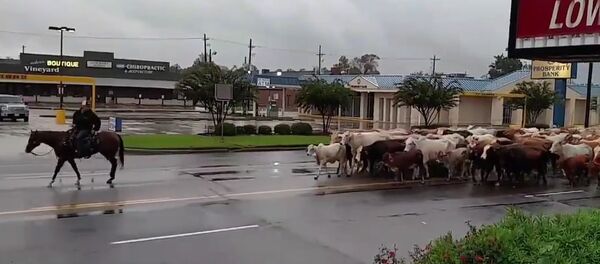 7 September 2017, 06:00 GMT
The National Priorities List is a catalog of hazardous waste sites in the United States that the EPA has designated for cleanup under the federal government's so-called Superfund program. The EPA's Region 4 serves Alabama, Florida, Georgia, Kentucky, Mississippi, North Carolina, South Carolina, Tennessee and six Tribes.
Hurricane Irma is expected to hit the US Virgin Islands and pass near Puerto Rico on Wednesday, before making landfall in Florida over the weekend. In Puerto Rico and the US Virgin Islands, the EPA conducted assessments at 23 Superfund and oil sites and took preparations ahead of the storm, the statement said.
"Our biggest health and environmental concerns in Puerto Rico and the US Virgin Islands are potential oil spills and the potential impacts of power disruptions on water supply systems. Region 2 is working with managers of Superfund sites and other facilities that may contain oil or hazardous materials to ensure appropriate precautions have been taken to prevent spills," Acting Regional EPA Administrator Catherine McCabe said in the statement.
Following Hurricane Harvey, which hit the US state of Texas as a Category 4 storm last week in what turned out to be one of the costliest natural disasters in US history, Irma was upgraded to a Category 5 storm on Tuesday with winds in excess of 180 miles per hour.