VLADIVOSTOK (Sputnik) — Russia's State Atomic Energy Corporation (Rosatom) expects to sign a contract with Egypt on construction of the first nuclear power plant (NPP) in the African nation in 2017, Alexey Likhachev, the head of Rosatom, told Sputnik on Thursday.
"I hope that [the contract will be signed] this year. Everything is going as it should be," Likhachev said on the sidelines of the Eastern Economic Forum (EEF).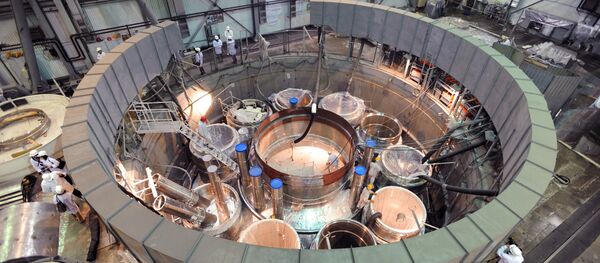 6 September 2017, 03:05 GMT
The two-day EEF started in the Russian city of Vladivostok on Wednesday, gathering over 3,500 participants from more than 50 countries. A number of world leaders are in attendance at the forum, including Russian President Vladimir Putin, his South Korean counterpart Moon Jae-in, as well as Japanese Prime Minister Shinzo Abe. Rossiya Segodnya International Information Agency is a general media partner of the forum.