The three-year-long Daesh blockade of Deir ez-Zor has recently been lifted thanks to an operation by the Syrian Army backed by Russian forces.
"The road has been secured. Combat engineers demined a part of the road at the entry to the city," the source said.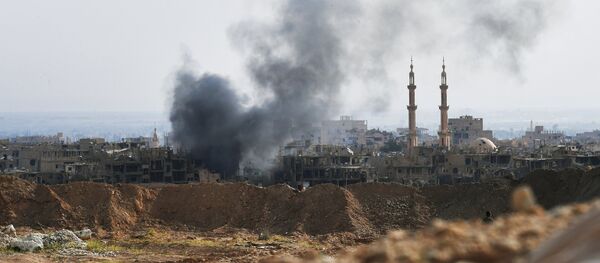 6 September 2017, 16:35 GMT
Dozens of mines and other explosives were destroyed by means of special equipment, which widened the road.
Earlier in the day, a convoy with humanitarian aid arrived at the city for the first time after the blockade.
Since July 2014, Deir ez-Zor had been under siege by Daesh. Government forces controlled parts of the city, and both them and civilians were supplied with food and ammunition only by air.