New Delhi (Sputnik) — India's newly appointed Minister for Tourism Alphons Kannanthanam has said that the Indian government does not intend to lift the ban on consumption of beef in many states of the federation. The statement has sparked a fresh debate over whether it is right on the government's part to dictate food habits in the multi-ethnic country. India receives close to eight million foreign tourists every year.
"They [tourists] can eat beef in their own country and come here. This is a cock-and-bull story," said the tourism minister when asked by a journalist whether restrictions on beef consumption would affect India's tourism sector.
​Ironically, the newly inducted minister of Narendra Modi led government is a resident of the southern state of Kerala where beef is consumed by non-Hindu and well as the Hindu community. Moreover, on the day of assuming charge as tourism minister, Kannanthanam had strongly advocated people's right to choose food. "The people of each place will decide what they want to eat," he had said.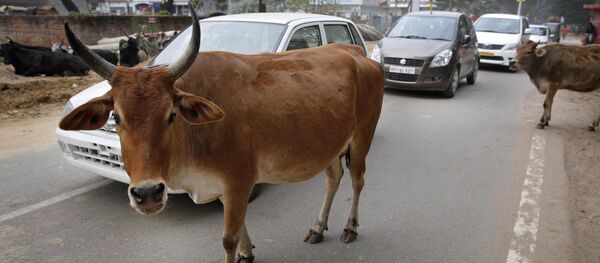 Certain Indian states including Chhattisgarh, Haryana, Jammu and Kashmir, Jharkhand, Maharashtra and Uttar Pradesh have imposed restrictions on consumption of beef claiming that the sentiments of Hindus are hurt when the
cow
(equated to mother) is slaughtered. Efforts were made by cow vigilantes to implement similar diktats in other states, but states like Kerala and Goa which attracts most foreign tourists have refused to give in to pressure.
After the BJP came into power at the centre and 70% of the states, affiliated right wing organizations have overtly engaged in cow vigilantism, closing down slaughter houses and raiding vehicles transporting cattle. There have also been a few incidences when right-wing outfits allegedly killed individuals found in possession of beef.