Seoul and Washington plan to impose an oil embargo on North Korea, aimed at bringing Pyongyang's nuclear-missile program to a halt. This won't work, Russian political analyst Dmitry Verkhoturov writes for Sputnik Japan.
Earlier, South Korea proposed putting a halt to foreign crude supplies to the Democratic People's Republic of Korea (DPRK) in response to Pyongyang's announcement that it was testing a hydrogen bomb that could be loaded onto an intercontinental ballistic missile.
According to Verkhoturov, there are at least three reasons why the plan will fail.
First, according to the estimates of the DPRK Ministry of Foreign Trade, the country's oil reserves amount to 60-90 billion barrels. Although these assessments are usually taken with a grain of salt, they have certain foundations, the analyst highlights.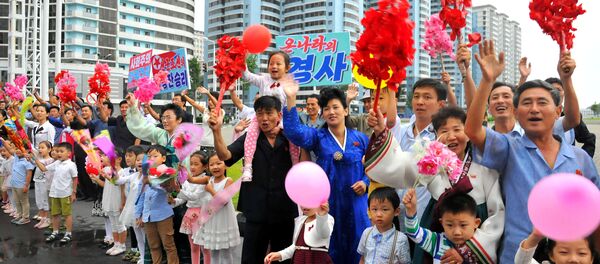 7 September 2017, 14:28 GMT
Since 1992, a number of companies have carried out geophysical exploration in the DPRK, such as Beach Petroleum NL, Taurus Petroleum AB, and Puspita Emas Sdn. Bhd. The surveys confirmed the presence of hydrocarbons in North Korea.
In 1998, the British company SOCO International PLC drilled a 4,300 meter-deep well in one of the DPRK's potential oil fields using the country's own drilling rig, acquired by the DPRK from Romania.
In 2004, after exploring the shelf of the Sea of Japan, British company Aminex PLC confirmed that the site contained approximately 4-5 billion barrels of crude.
Simultaneously, the Mongolian company HBOil conducted exploration activities in the area south of Pyongyang and drilled 22 wells. Most of wells contained crude, allowing the DPRK to extract an average of 75 barrels per day from each of them. 
Second, the DPRK leadership used foreign petroleum companies for the most difficult aspects of its oil exploration. Once hydrocarbon deposits were confirmed and the first portions of oil or gas extracted, Pyongyang terminated the contract under various pretexts and continued exploring the field on its own.
Third, there is a common misconception that the DPRK doesn't possess drilling equipment, Verkhoturov notes, referring to the fact that reportedly the DPRK obtained a number of Soviet or Romanian-made drilling rigs before 1991.
This equipment was capable of drilling 4,000-4,500 meter-deep wells, the analyst noted, referring to SOCO International PLC exploration works in the DPRK in 1998. Even if the equipment wore out, nothing could prevent North Korea from making its own rigs, using the outdated machines as a template.
"Given the DPRK's well-developed engineering industry, it won't be difficult for [the North Koreans] to copy and modernize Romanian drilling rigs, increasing their capacity, arranging the production of spare parts and components for them," Verkhoturov opined.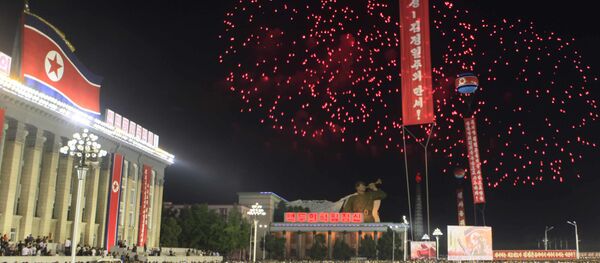 7 September 2017, 14:43 GMT
It is highly likely that Pyongyang pays as much attention to the energy issue as to the production of new missiles and nuclear weapons, he surmised.
The analyst assumed that the DPRK has already started oil extraction from its fields, including the wells drilled by the Mongolian company in 2001-2002.
"A well with a capacity of 75 barrels per day produces more than 27,000 barrels per year, while ten wells could give up to 270,000 barrels (37,800 tons) per year," Verkhoturov says, "This is a minimum, but it is quite possible that North Korea has more oil."
In any event, the oil embargo will only spur North Korea to make every effort to produce its own crude and that means that Seoul and the Trump administration's plan to stop Pyongyang's nuclear-missile program through stricter sanctions will fail again, the analyst concluded.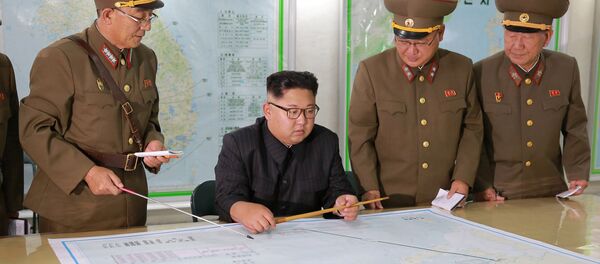 6 September 2017, 18:55 GMT
On Wednesday, US Ambassador to the UN Nikki Haley announced that the UN is due to vote on
a new North Korean resolution drafted by the US
on Monday next week. The draft resolution accepted Seoul's proposal to impose an oil embargo on the DPRK. It also envisages blocking the assets of the country's leader Kim Jong Un and disrupting all payments to North Korean workers sent from other states.
Commenting on the text of the US draft resolution, Russian Foreign Minister Sergei Lavrov confirmed that Moscow will carefully examine the document. For his part, Kremlin spokesman Dmitry Peskov told reporters that it is premature to give any conclusions or assessments of possible new measures against North Korea.
Previously, Russian President Vladimir Putin highlighted that Moscow does not recognize North Korea's nuclear status and that the economic sanctions could not completely hinder North Korea's nuclear and missile programs. He emphasized that Moscow advocates settling the conflict through negotiations, as the next step after the sanctions would be an "invitation to the graveyard."