WASHINGTON (Sputnik) — Alleged Russian hacker Roman Seleznev, sentenced to 27 years in US prison, has pled guilty to cashing out more than $2 million with five hacked debit card numbers in 2008, the US Justice Department announced in a release on Friday.
"Roman Seleznev has pleaded guilty to conspiracy to commit bank fraud for his role in the 2008 hack of RBS Worldpay," the release said. "Seleznev was responsible for cashing out $2,178,349 associated with five hacked debit card numbers."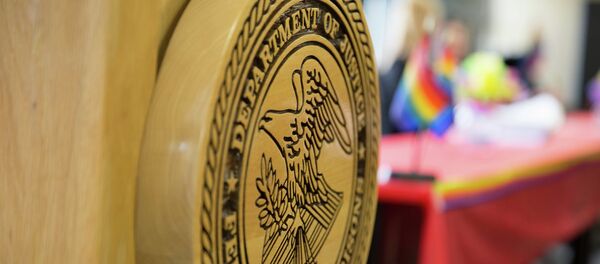 In 2008, a team of hackers stole more than $9 million from over 2,100 ATMs in at least 280 cities globally, including in the United States, Russia, Ukraine, Estonia, Italy, Hong Kong, Japan and Canada, according to the release.
The US Attorney's Office for the Northern District of Georgia has charged 14 individuals involved in the hack and cashout, including Russian nationals Viktor Pleschuk, Evgeniy Anikin, and Roman Seleznev.
Seleznev was convicted in August 2016 of 38 counts of hacking crimes. He was accused of defrauding small business and financial institutions in the United States of more than $169 million. In April, Seleznev was sentenced to 27 years in prison on those charges.
Seleznev was arrested by CIA agents in the Maldives and brought to the United States. The Russian Foreign Ministry and his father, a Russian lawmaker, said this was illegal and equalled a kidnapping.