MOSCOW (Sputnik) — The sun has emitted a sixth solar flare in just five days, the US National Aeronautics and Space Administration (NASA) said Friday.
"The sun emitted one mid-level solar flare on Sept. 8, 2017. The flare peaked at 3:49 a.m. EDT. This is the sixth sizable flare from the same active region since Sept. 4," the space agency said.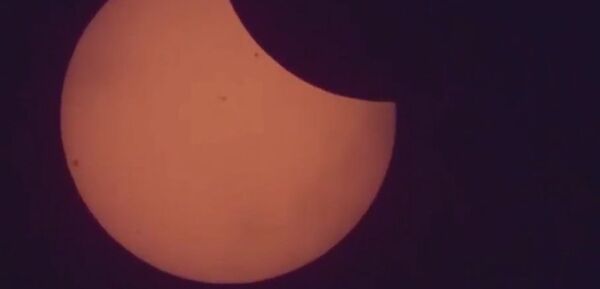 22 August 2017, 17:19 GMT
The flare was classified as an M-class one, measuring a tenth the size of the most intense flares, the X-class flares.
An active region on the sun has been sending flares toward the Earth since Monday. The one registered Wednesday was an X class. Scientists said it was the most powerful flare in the past 12 years.
Solar flares are powerful bursts of radiation. Although solar radiation cannot pass through Earth's atmosphere to physically affect humans, it can disrupt communications signals.