SIMFEROPOL (Russia)  (Sputnik) — French lawmakers Thierry Mariani and Nicolas Dhuicq arrived in Crimea to observe local elections, Smirnov told Sputnik.
"French parliament members Thierry Mariani and Nicolas Dhuicq arrived in Crimea for a visit. Their presence indicates peninsula's status as Russian region and ensures the international recognition of this fact," Smirnov said.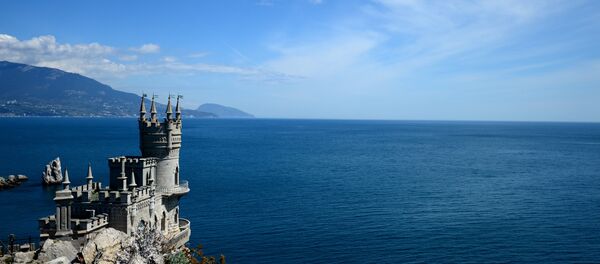 7 September 2017, 16:43 GMT
Crimea
rejoined Russia in 2014 after almost 96 percent of its voters supported the move through a referendum held in March 2014. The European Union, as well as Ukraine and the United States, did not recognize the referendum results. Russian authorities have repeatedly said that the Crimean residents decided to rejoin Russia in a democratic procedure and that the referendum was conducted in compliance with international law.
Polling stations opened across Russia on Sunday in 82 administrative entities out of 85, with people expected to choose governors in 16 regions and local parliaments in six, in particular.