MOSCOW (Sputnik) — A shootout between Egyptian police and alleged terrorists took place in the city of Giza outside the capital Cairo, the Egypt Independent reported Sunday.
According to the media outlet Youm7, the incident occurred in the Agouza neighborhood. The police cordoned off several streets in the area and launched the counter-terrorism operation. The security forces broke into an apartment in one of the neighborhood's residence buildings, where the suspects were hiding.
One of the suspects reportedly attempted to set off a suicide belt but was killed by police. Six more alleged terrorists were also eliminated during the operation.
The news outlet reported, citing sources, that the police discovered many weapons and explosives at the scene.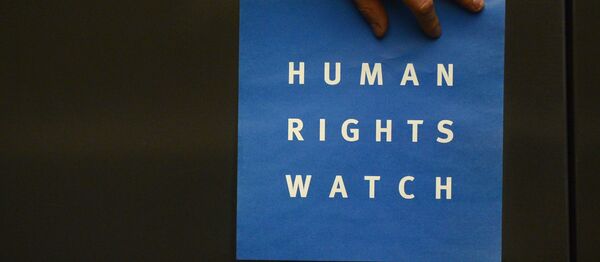 7 September 2017, 23:42 GMT
Xinhua news reported that seven terrorists were killed in the raid and two police officers were injured.
The MENA News Agency reported, citing a high-ranking source in the Egyptian Internal Ministry, that police killed nine terrorists in the operation, while five police officers were wounded.
Giza is the third largest city in Egypt, located 3 miles southwest of Cairo. The city is a world-famous tourist center, with the landmark Giza Plateau, featuring the Great Sphinx and Great Pyramids, on the city's outskirts.
Egypt has been fighting a jihadist insurgency since the army overthrew then-President Mohamed Morsi in 2013. Police and security forces have frequently been the target of deadly attacks staged by Islamists across the country.