The Hungarian Foreign Ministry has summoned Lyubov Nepop, Ukraine's Ambassador to Hungary, to personally inform her that the recently adopted Ukrainian education law is a "shame and disgrace" which infringes on the rights of the Hungarian minority. Budapest stressed that it would hinder any and all Ukrainian initiatives in the United Nations, the European Union, and the Organization for Security & Cooperation in Europe until Kiev amends the law.
Last Tuesday, Ukraine's parliament adopted a new edition of the national 'Law On Education', mandating that starting in 2018, students would only be able to study in the language of the national minority at the primary school level, with secondary and post-secondary education carried out exclusively in Ukrainian. The law also proposes that classes at all levels be taught only in Ukrainian by 2020.
Ukraine's Opposition Bloc party asked the president to veto the law, warning that in its present form, it "violates the basic rights of Ukrainian citizens and threatens the destruction of the country." Transcarpathia governor Gennady Moskal also demanded the rejection of the law, saying a number of its provisions violate bilateral agreements between Kiev and Hungary, Romania and Moldova. About 150,000 ethnic Hungarians are estimated to live in the Transcarpathia region.
© Flickr / Brian Woychuk
Students at a school in Ukraine, file photo.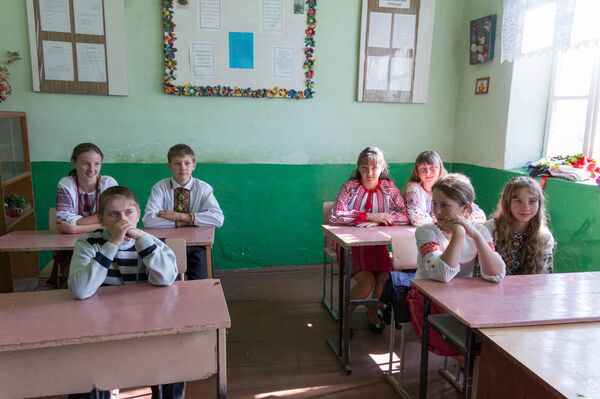 Students at a school in Ukraine, file photo.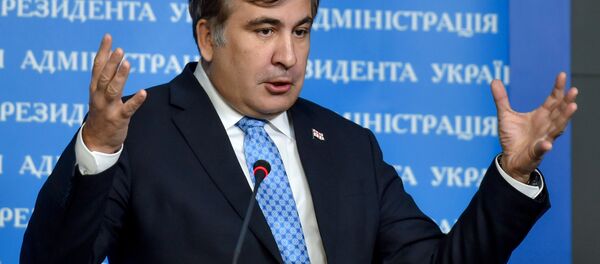 11 September 2017, 03:04 GMT
Asked to comment on this growing diplomatic crisis between Kiev and Budapest, Vadim Trukhachev, a senior professor at the Department of Foreign and Regional Studies at the Russian State University for the Humanities,
told
Radio Sputnik he was confident that Hungary would prove steadfast in putting pressure on Ukraine.
"Three years ago, Prime Minister Viktor Orban said openly that he demanded from Ukraine the creation of a Hungarian territorial autonomy in Transcarpathia. And he has not gone back on his demands," the observer recalled. "This support for his fellow Hungarians abroad, especially in Ukraine, has been and remains the cornerstone of Orban's foreign policy," he added.
In this context, Trukhachev suggested that Kiev can expect many "surprises" from Budapest. "Hungary will become more and more insistent, more rigid in its demands on Kiev, not only when it comes to the right to study the Hungarian language in Transcarpathia, but also with the provision of territorial autonomy, and all the consequences that that entails," he said.
Furthermore, the observer recalled that Bucharest too has condemned Kiev's new education law. Poland can be expected to do the same, he said. There are an estimated 150,000 ethnic Romanians, and about 145,000 Poles, in Ukraine, mostly concentrated in the city of Chernivtsi and the region of Lviv in western Ukraine, respectively.
"When they were passing this law, they were thinking of 'how to ban the Russian language'. But Ukraine also has other national minorities: the Hungarians in Transcarpathia, the Romanians in Chernivtsi, the Poles in Lviv Region. This law hit them as well," Trukhachev noted.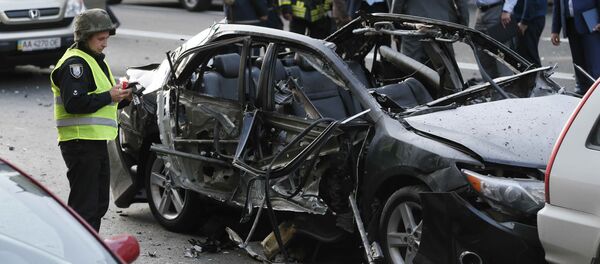 9 September 2017, 14:24 GMT
For his part, political scientist Vladimir Bruter
told
Radio Sputnik that with this new law, Kiev is driving even its regional friends to reevaluate their relationships with Ukraine. The analyst noted that along with Hungary, Romania, Poland, and Russia are also concerned over the law.
"Only the United States have said (through an embassy official in Kiev) that they are satisfied…The main thing is that this [scandal] means even further estrangement of Ukraine from its neighbors, who have realized or are starting to realize that the country's current course is hyper-nationalist in character. This course is, in fact, hostile to neighboring countries," Bruter said.
As far as Hungary, Poland, and perhaps Slovakia are concerned, the analyst said that they will likely try to explain to Kiev's sponsors in Brussels and Washington that they are opposed to the country's present course. "Of course, no one will really listen to the Eastern Europeans. But in such cases 'many strokes fell great oaks', so to speak, and it's possible that it will have some psychological impact on Western attitudes toward the current Ukrainian leadership." 
Peter Szijjarto and the Hungarian Foreign Ministry have repeatedly criticized Ukraine's new education law in recent weeks. During deliberations, the foreign minister stressed that for a country that's looking to move closer to Europe, such a discriminatory law would be completely unacceptable.