MOSCOW (Sputnik) — Websites of Russian embassies and consulates general will be transferred to Russian servers, possibly by the end of the year, the spokeswoman for the Russian Foreign Ministry Maria Zakharova confirmed to Russian media, which published her comment on Tuesday.
"As many as 171 websites of Russian bodies abroad have been launched already. They work on the platform of the server of the Russian Foreign Ministry. Our specialists are working on 69 more sites. We are hoping to finish them by the end of the year… There are websites of embassies and consulates general that are still hosted by the servers of local providers," Zakharova told the Izvestia newspaper.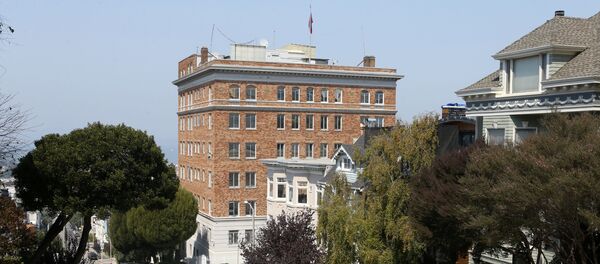 11 September 2017, 08:20 GMT
The spokeswoman noted that the Foreign Ministry was expecting to completely harmonize the webpages of embassies, consulates, representations and territorial branches of the department.
Zakharova said that there were three types of design to choose from, with large representations choosing the one with the most features. She cited the examples of Russian embassies in Mexico, Poland and Australia, as well as the Foreign Ministry's office in Russia's Novosibirsk.