CAIRO (Sputnik) — Earlier reports indicated that SDF units began their own operation against the Daesh terrorist group (banned in Russia) in the Syrian province of Deir ez-Zor, where the Syrian government forces are already conducting a successful operation with the support of the Russian combat planes.
"We have clear instructions that after Daesh is eliminated, we should not act against the forces of the [Bashar Assad] regime or against the Russian, Iranian forces or the Hezbollah movement, which are allied with it," Silo said.
The news comes after the SDF announced a launch of an operation to kick Daesh (banned in Russia) terrorists out from the areas east of the Euphrates river and the eastern borders of the city of Deir ez-Zor days after it had been unblocked by the Syrian army.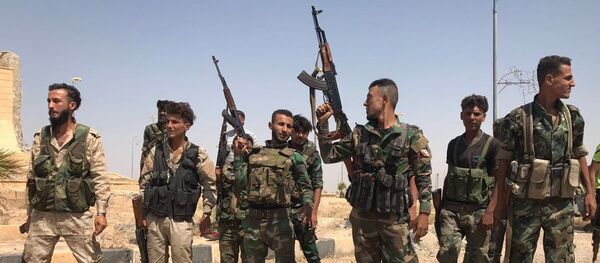 11 September 2017, 14:45 GMT
Earlier it was reported that the Syrian army, with Russian air support, has managed to finally
break the Daesh siege
of Deir ez-Zor.
The operation to break the siege of Deir ez-Zor, which lies 140 km south east of Raqqa, began after four months of planning and preparation in the wake of the completion of the operation to liberate east Aleppo in January. This operation ended serious rebel activity in western Syria, allowing pro-government forces to turn their attention to the east across the country's desert region into Daesh heartlands.