MOSCOW (Sputnik) — South Korean ruling Democratic Party leader Choo Mi-ae expressed on Monday her objections to growing demands of the opposition party for redeployment of US tactical nuclear weapons on the Korean peninsula amid the increasing tensions.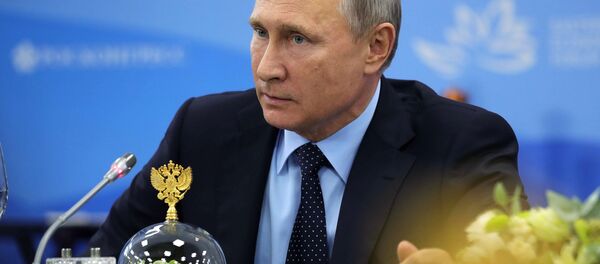 10 September 2017, 18:48 GMT
The opposition Liberty Korea Party (LPK) has intensified its appeals for redeployment of US tactical nuclear weapons which were withdrawn from South Korea in the early 1990s after the latest nuclear test, carried out by Pyongyang. On Thursday, the party announced it would send its delegation to the United States next Wednesday to discuss the issue with US government officials.
"It is undesirable for us to be seen as having no will to resolve [the standoff] politically and diplomatically any more, amid this dispute over nuclear armament," Choo said.
The politician stressed that Seoul would continue to seek diplomatic solution to the issue.
"Strong sanctions, after all, seek to bring the North to the dialogue table, and the solution to 70 years of the Cold War and division must be a peaceful one… The purpose of security is peace, and for us, political and diplomatic means are the only solutions," she added.
On September 3, Pyongyang  carried out its sixth and most powerful nuclear test since 2006. Also, on August 29, North Korea launched a ballistic missile over the territory of the Japanese northern island of Hokkaido without warning the country's authorities. On Friday, the US mission to the UN announced that Washington would call a UN Security Council meeting on Monday to vote on a new draft resolution, set to tighten sanctions on North Korea. Washington wants to put more pressure on the North by imposing an oil embargo and freezing assets of the country's leader, Kim Jong Un.