Under sharia, or Muslim religious law, drinking alcohol, adultery, homosexually, gambling, and any displays of affection outside of marriage, are outlawed. Aceh is the only Indonesian province to enforce Sharia, even though other districts across Indonesia are also implementing sharia-influenced laws.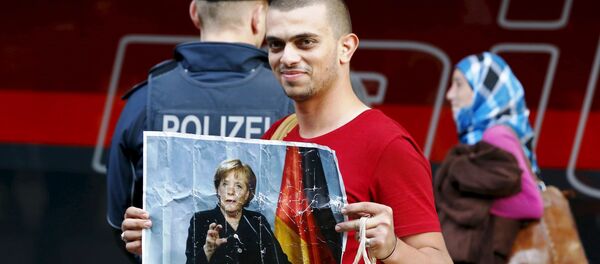 16 February 2017, 13:53 GMT
The woman, whose name is Mazidah, was being punished for privately being in the mere presence of a man who is not her husband.
The harsh law, included in the Muslim religious jurisprudence followed by other countries like Saudi Arabia and Sudan, dictated that the headscarf-wearing woman was guilty of adultery.
Mazidah was inflicted the blows from a masked flogger in front of large crowd, including children, outside the city's mosque, and had to be taken to the hospital as a result.
The 34-year-old man Mazidah was with also received 100 lashes, but did not require hospital treatment.
The public caning of a third offender, a man accused of indecency against a minor, also took place.
According to an account given to ABC News by a witness, the beating had to briefly stop during each flogging because the alleged offenders were screaming in agony.
Public canings have been on the rise in Indonesia. In May, two gay men in their early 20s were lashed 83 times each outside of a mosque in Aceh after vigilantes found them having sex in a private apartment room.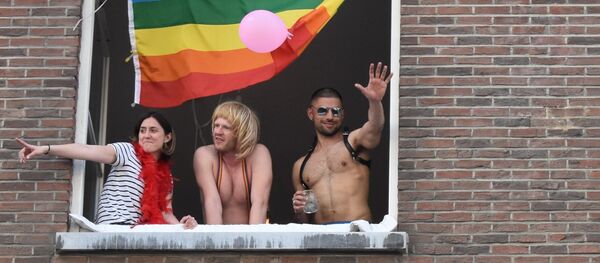 9 September 2017, 15:13 GMT
In addition, in December last year, an 18-year-old woman was lashed nine times after being found in a room alone with a man.
"It's really a new low for Indonesia and Aceh," Andreas Harsono from Human Rights Watch said. "The problem is that Aceh is seen as a role model for conservative areas across the country."
Human Rights Watch has demanded that the Indonesian Government eradicate sharia law in Aceh. There has been a rise in public canings in the conservative city, with 339 known cases in 2016, according to the Jakarta-based Institute of Criminal Justice Reform.