MOSCOW (Sputnik) — Russian Deputy Prime Minister Vitaly Mutko told R-Sport on Tuesday that he would like the work of the International Olympic Committee (IOC) commission led by Denis Oswald to be really completed by the start of the winter season so that the situation with Russian athletes could be resolved before the start of the World Cup stages.
IOC President Thomas Bach expressed hope on Monday at a press conference in Lima that the Oswald commission, tasked with re-verifying doping probes of Russian athletes from the 2014 Olympic Games in Sochi, would report on its findings before the start of the winter season.
"Of course, the winter season begins, and we would like the situation to be resolved before the start of the World Cup stages, because many athletes have already lost much. No accusations are brought against them. And when the accusations are based on the testimony of one person, it is fraught with subjectivity," Mutko said by phone.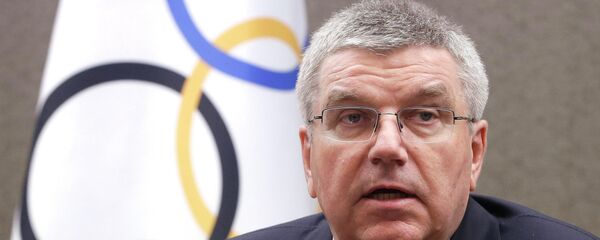 12 September 2017, 01:09 GMT
Following the publication of the two parts of the WADA report in July and December 2016, the IOC established two commissions to decide on appropriate sanctions and measures, one of them led by Oswald.
The second commission established by the IOC is headed by former President of Switzerland Samuel Schmid and focused on the alleged involvement of the Russian Ministry of Sport and some other Russian government agencies in doping abuse among the country's athletes.
Russian officials have stressed that there was no state-sanctioned doping system, while admitting the existence of a problem with doping abuse.
A session of the IOC began on Monday in Peru's capital of Lima.