MOSCOW (Sputnik) — All of Russia's conditions regarding the text of the UN Security Council (UNSC) resolution on North Korea have been taken into account, Russian Foreign Ministry spokeswoman Maria Zakharova said Tuesday.
"During work on the resolution, conceived by its co-authors as an instrument to strangle North Korea's citizens, we managed to remove the absolutley unacceptable points, for example, the demand for the deportation of labor migrants. This point contradicts the humanitarian dimension," she told reporters.
Russia also managed to exempt the joint Russian-North Korean enterprise in Rajin from the sanctions list, and prevented the inclusion of demands for forced interception and inspection of ships on the high seas in the resolution, bringing this part of the document in line with international maritime law, Zakharova said.
"[Russia also] brought the provisions on the extension of dual-purpose goods list in accordance with the procedures of the [UNSC] Sanctions Committee, and also removed the provisions on the oil embargo," she added.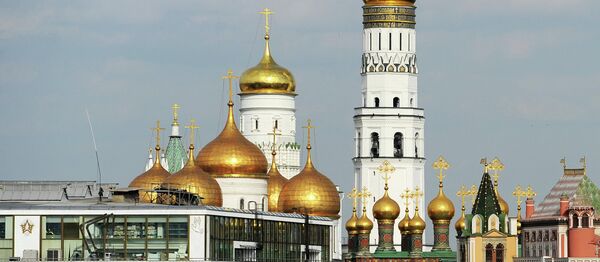 12 September 2017, 10:50 GMT
In general, all the fundamental requirements of Russia for the text of the resolution were taken into account, and resolution's co-authors "did not cross Moscow's red lines," Zakharova noted.
The statement comes a day after the UN Security Council unanimously adopted new sanctions against Pyongyang as a response to North Korea's most powerful nuclear test conducted on September 3. The UN resolution bans Pyongyang from exporting textiles while capping how much crude oil and refined petroleum products can be imported. Natural gas condensates and liquids are also included among the items North Korea is restricted from importing in excess of UN guidelines.
Prior to the vote on the resolution, Russian Foreign Minister Sergei Lavrov spoke to US Secretary of State Rex Tillerson concerning the document and voiced Moscow's conditions for Russia to vote in favor of it.
Moreover, the Kremlin spokesman said earlier commenting on the UN resolution draft that the suspension of Russian deliveries of oil products to North Korea as part of sanctions policy is pointless, as their current level is already minimal.