NOVOSIBIRSK (Sputnik) — Russian and US scientists plan to launch an experiment at the International Space Station aimed at the creation of the lowest possible temperature by the end of the year, Eduard Son, the deputy head of the Joint Institute for High Temperatures (JIHT) of the Russian Academy of Sciences said Tuesday.
Son told journalists that Russian and US scientists have already achieved success in creating very low temperatures in the laboratories on Earth, while the no-gravity conditions at the ISS could contribute to the creation of "the coldest place in the universe."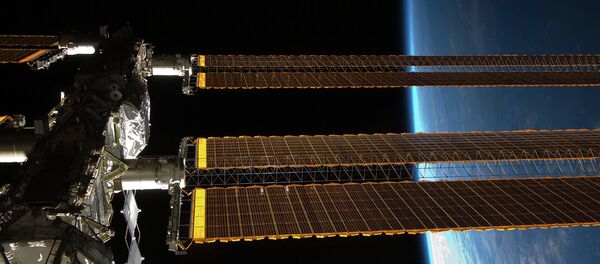 3 September 2017, 02:13 GMT
"The experiment is held in a laboratory in Santa Barbara, while Russia is creating the so-called Rydberg matter. This year, late this year, there will be the first launch [of the experiment at the ISS], and if everything works out, it will be a huge success," Son said.
Holding various experiments at the ISS is scheduled to continue until 2024 after which the future of the station has not yet determined, Son added.
The JIHT is the leading Russian research institute in its area and has been operating since 1960.